BC Garjana: YS Jagan spoke in frustration, says Chandrababu Naidu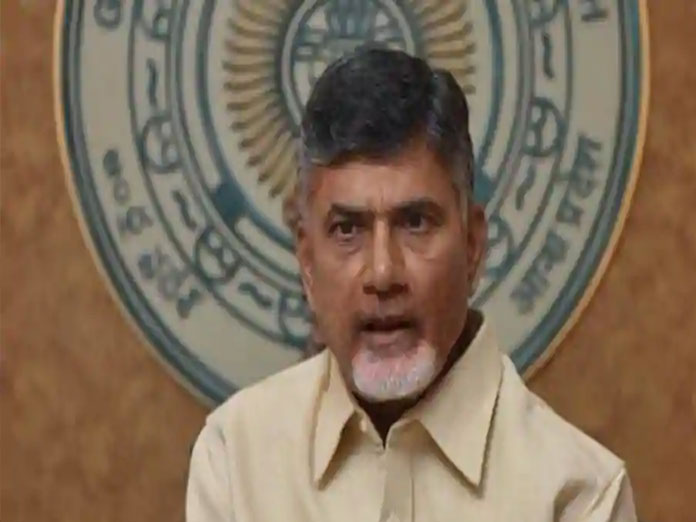 Highlights
AP Chief Minister N Chandrababu Naidu said that in BC Garjana at Eluru on Sunday YS Jagan Mohan Reddy has spoken with the frustration
​Amaravati: AP Chief Minister N Chandrababu Naidu said that in BC Garjana at Eluru on Sunday YS Jagan Mohan Reddy has spoken with the frustration.
On Monday, CM Chandrababu Naidu has conducted a teleconference with the party leaders, where he said that BC community is the backbone for the TDP and the support of BC's to them is not digesting to the YSRCP leaders.
He said that his government has provided the legality to BC sub-plan way long back... but during the meeting, YS Jagan said he will again provide the legality to BC sub-plan, which he spoke with complete lack of awareness.
With the success of Jai Hoo BC Sabha all the BC communities have shown their support to TDP, Naidu said.
He alleged that BJP state president Kanna Lakshminarayana is like a rental mic set to YS Jagan.
With the party leaders, Naidu said that the election count down has begun, through IVRS there are collecting the feedback from everyone and very soon the party will be selecting the best group.
He has also clarified that very soon the party will be announcing the candidate's list for the coming elections.
CM Chandrababu Naidu alleged that during YS Rajasekhara Reddy regime many tenant farmers have committed suicide but under TDP's rule all the tenant farmers are living in confidence. The TDP government is providing Rs 15,000 for every family of the tenant farmers in the state.
During the teleconference, he said that for the welfare of Kapu community his government has made many efforts... that Kapu commission has been declared, and in the budget huge funds were allotted for the commission.
Kapu Bhavan's will be constructed across the state and for abroad studies, his government is also providing the financial support, Naidu said.
Subscribed Failed...
Subscribed Successfully...