Waltair division's split another betrayal by Modi: Naidu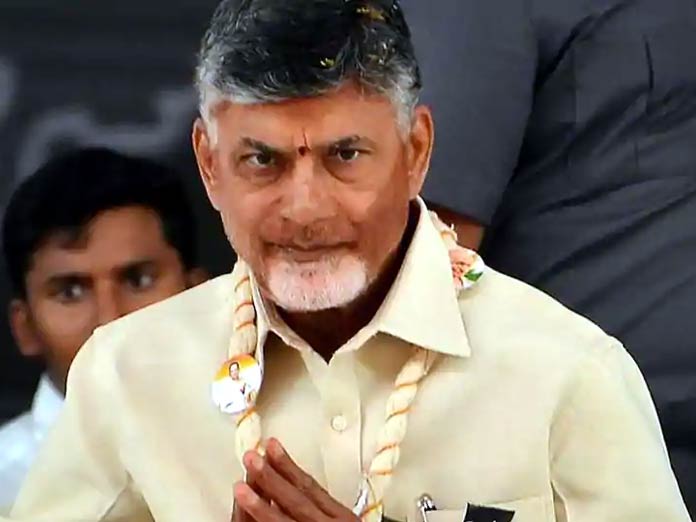 Highlights
Andhra Pradesh Chief Minister N Chandrababu Naidu on Thursday termed the split of the Waltair division while creating a separate railway zone as another betrayal to the state by Prime Minister Narendra Modi
Amaravati: Andhra Pradesh Chief Minister N. Chandrababu Naidu on Thursday termed the split of the Waltair division while creating a separate railway zone as another betrayal to the state by Prime Minister Narendra Modi.
Through the move, Modi has ensured that the South Coast Railway zone with Visakhapatnam as headquarters was deprived of high revenue.
During a teleconference with leaders of Telugu Desam Party (TDP), he said everyone should condemn this betrayal.
The TDP chief alleged the Centre had split the Waltair division to allot higher revenue generating part to Odisha and deny Andhra Pradesh Rs 7,000 crore revenue.
Naidu also slammed the Centre for not allotting all railway stations in the state to the new zone.
Railway Minister Piyush Goyal on Wednesday announced the new railway zone, as committed by the Centre under the Andhra Pradesh Reorganisation Act 2014.
The new zone has been named South Coast Railway (SCoR) and will comprise Guntakal, Guntur and Vijayawada divisions.
The minister said the Waltair division will be split into two -- one to be incorporated in the new zone by merging with the neighbouring Vijayawada division, and the other to be converted into a new division with headquarters at Rayagada under East Coast Railway (ECoR).
The Waltair division netted Rs 7,053.12 crore revenue, including Rs 6,515.38 crore from freight and Rs 536.73 crore from passenger traffic, in 2017-18.
TDP leaders said majority of the revenue will be diverted to newly formed Rayagada division as the majority of the area, including Vizianagaram and Srikakulam districts of Andhra Pradesh, were merged with it.
The TDP leaders said the Centre also failed to announce Railway Recruitment Board at Visakhapatnam along with the new railway zone.