Supreme Court to hear next week Delhi govt.'s pleas on its powers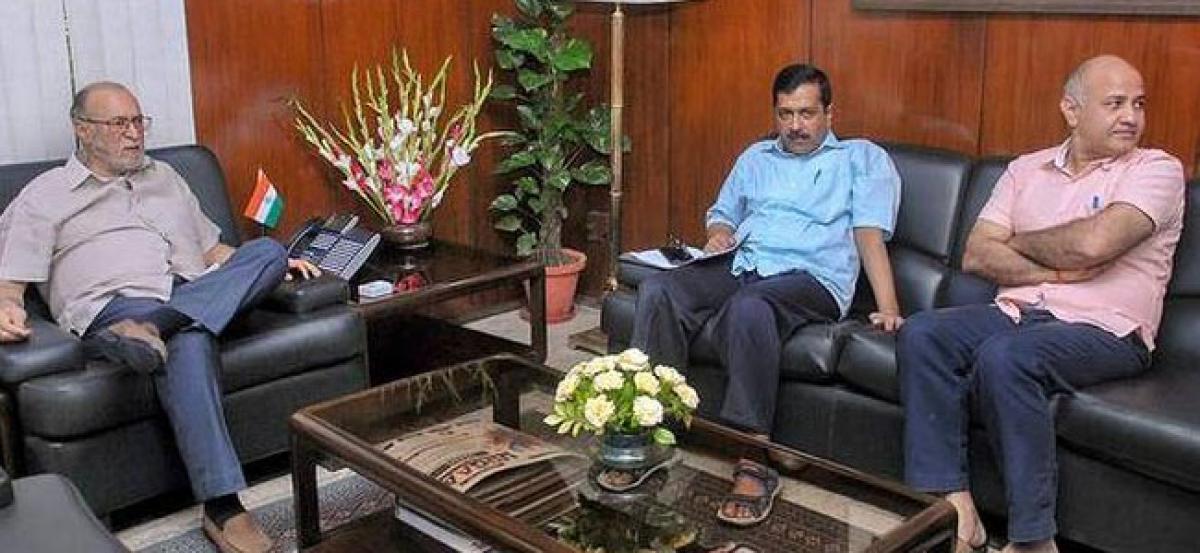 Highlights
The Supreme Court on Tuesday agreed to hear next week the appeals of the Delhi government relating to the scope of its various powers in view of the recent verdict by a Constitution bench that held that the Lieutenant Governor has no independent power to take decisions
The five-judge bench had clarified that issues would be dealt separately by an appropriate smaller bench
The Supreme Court on Tuesday agreed to hear next week the appeals of the Delhi government relating to the scope of its various powers in view of the recent verdict by a Constitution bench that held that the Lieutenant Governor has no independent power to take decisions.
A five-judge Constitution bench headed by Chief Justice Dipak Misra had recently laid down broad parameters for the governance of the national capital, which has witnessed a power struggle between the Centre and Delhi government since the Aam Aadmi Party came to power in 2014.
The bench had clarified that issues regarding various notifications issued by the Delhi government in exercise of its administrative and legislative powers would be dealt separately by an appropriate smaller bench.
The bench comprising Chief Justice Dipak Misra and Justices AM Khanwilkar and DY Chandrachud considered the submission of the Delhi government that even after the verdict the stalemate over the issue of public services was continuing and that needed to be dealt with by an appropriate bench.
"It will be listed sometime in next week," the bench told lawyer Rahul Mehra, representing the Delhi government.
The apex court had in its July 4 ruling, vindicated Delhi Chief Minister Arvind Kejriwal, who has long accused the LG of preventing his government from functioning properly.
It had said that barring three issues of public order, police and land, the Delhi government has the power to legislate and govern on other issues.
There were two LGs - incumbent Anil Baijal and his predecessor Najeeb Jung- with whom Mr. Kejriwal was at loggerheads, accusing them of preventing the functioning of his government at the behest of the Centre.