'Hydrocarbon sector has huge potential for employment generation'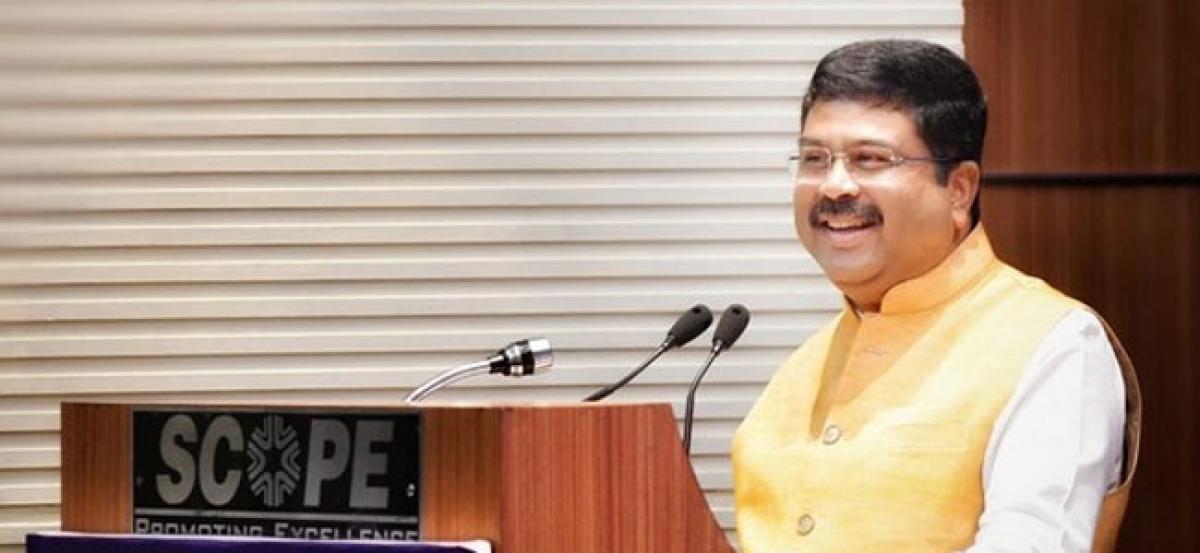 Highlights
Union Petroleum and Natural Gas Minister Dharmendra Pradhan on Monday said that the hydrocarbon sector has huge potential to generate employment in the country
New Delhi : Union Petroleum and Natural Gas Minister Dharmendra Pradhan on Monday said that the hydrocarbon sector has "huge potential" to generate employment in the country.
Pradhan inaugurated the new office and website of Hydrocarbon Sector Skill Council (HSSC) here.
"Hydrocarbon sector is 100 percent skill driven right from the point of production to the point of consumption. Importance of skills is high and far more relevant considering the hazard and risks, therefore skilled and quality manpower equipped with best practices and new technology is essential," Pradhan tweeted.
"Today education alone cannot guarantee employability. Hydrocarbon Sector Skill Council, India, will identify the industry needs and provide sector specific training to make people job ready instead of on the job training to create a pool of skilled workforce for both public and private players in the country," he added.
Pradhan went on to add that the "hydrocarbon sector has huge potential for employment generation".
"Government of India's revolutionary Biofuel program in accordance with Prime Minister Narendra Modi ji's 'Waste to Wealth' mantra and the transformation towards being a gas based economy will require training in new set of skills," he added.
Also present at the inauguration was Minister of State (MoS) for External Affairs VK Singh.