Own resources: India not accepting foreign aid for Kerala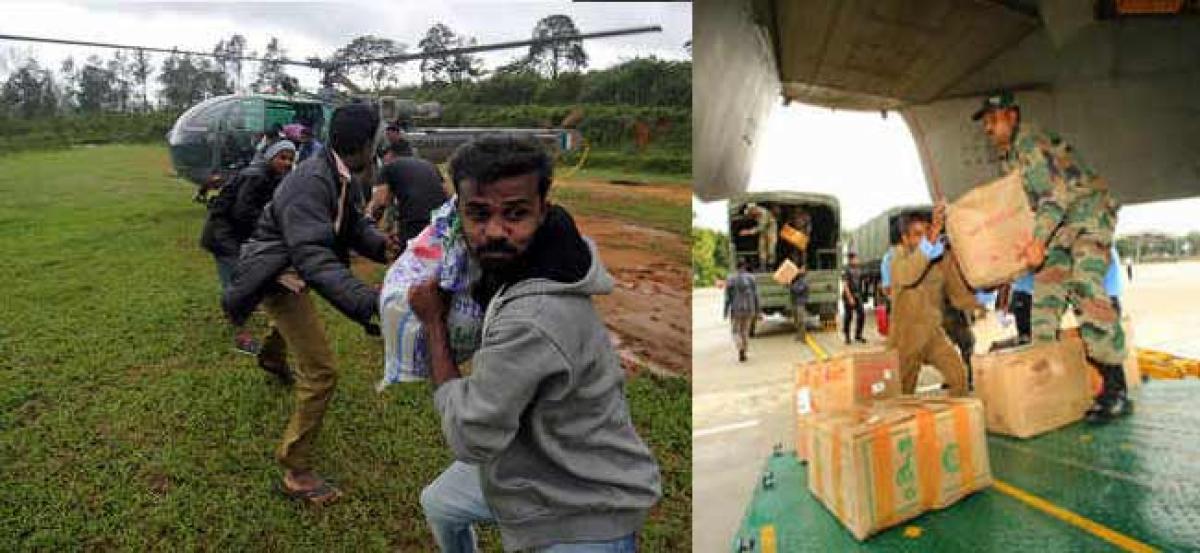 Highlights
India will not be accepting the generous help that is being offered by the foreign governments after the floods in Kerala The UAE, Qatar and Maldives have all pledged assistance to India for relief, rehabilitation and reconstruction in the state
NEW DELHI: India will not be accepting the generous help that is being offered by the foreign governments after the floods in Kerala. The UAE, Qatar and Maldives have all pledged assistance to India for relief, rehabilitation and reconstruction in the state.
But high-level sources said that while India was extremely grateful for the offers, its own resources would be used to rebuild Kerala. India will say "thank you" but "no thank you" as internal resources are mobilized. This does not, however, extend to private contributions pouring in from all over the world, given the huge diaspora from Kerala.
Sheikh Mohammed bin Rashid Al Maktoum, the UAE's PM, offered almost Rs 700 crore to Kerala. It was seen as an acknowledgment of the connection between Dubai and Kerala as well as the close ties between UAE and India. In a tweet, PM Modi thanked the ruler of Dubai. Kerala CM Vijayan also offered fulsome gratitude.
Qatar has offered almost Rs 35 crore while Maldives, a country with which India's ties have nosedived recently, stepped up with an offer of $50,000. Congress MP Shashi Tharoor also landed up at the United Nation's doorstep in Geneva to ask for aid.That was unlikely to go anywhere, because the request has to come from the Indian government.
India's stance is not new or unique. Even during the Uttarakhand floods in 2013, the UPA government too politely refused foreign aid.