India, Bangladesh border forces to hold coordination meeting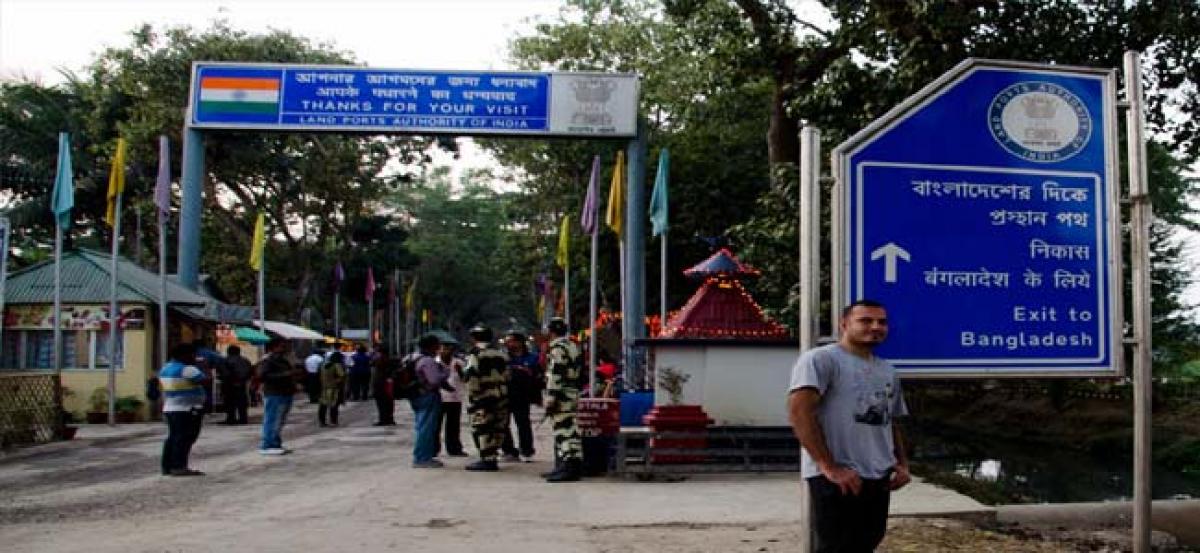 Highlights
The 47th Director General Level Coordination meeting between Border Security Force BSF and Border Guard Bangladesh BGB will start from Monday in New Delhi
New Delhi: The 47th Director General Level Co-ordination meeting between Border Security Force (BSF) and Border Guard Bangladesh (BGB) will start from Monday in New Delhi.
"Relations between India and Bangladesh are at all-time high and border guarding forces of both sides are carrying out various events for officers and men on the reciprocal basis under confidence-building measures," the BSF said in a statement.
During the five-day conference, Indian delegation will be headed by KK Sharma, DG, BSF while the Bangladesh side will be led by Major General Md. Shafeenul Islam, ndc, psc, DG, BGB. The coordination meeting will culminate on September 7 with concluding session and signing of Joint Record of Discussions between the DG BSF and DG BGB.
Both sides have already listed out their agendas for the conference which include common points such as preventing trans-Border crimes and confidence-building measures. BSF's agenda also includes prevention against attacks on BSF personnel by the Bangladeshi criminals and action against Indian Insurgent Groups (IIGs).
BGB whereas lists smuggling of various types of drugs or narcotics from India to Bangladesh and arrest/apprehension of Bangladeshi nationals by BSF among its agenda for discussions. BGB also wants an expansion of crime-free zones and higher studies in India for BGB wards.
BSF has said that in addition to confidence-building measures, a Coordinated Border Management Plan (CBMP) is also being implemented by both the border guarding forces as force multipliers in checking trans-border crimes. BSF has included joint efforts for effective implementation of CBMP in its agenda.
The DG Level Border Co-ordination conference with BGB is a bi-annual conference being held since 1975. The last one was held in Bangladesh's capital Dhaka between April 23 and April 27.