Rahul Gandhi poses with Kailash Yatra pilgrims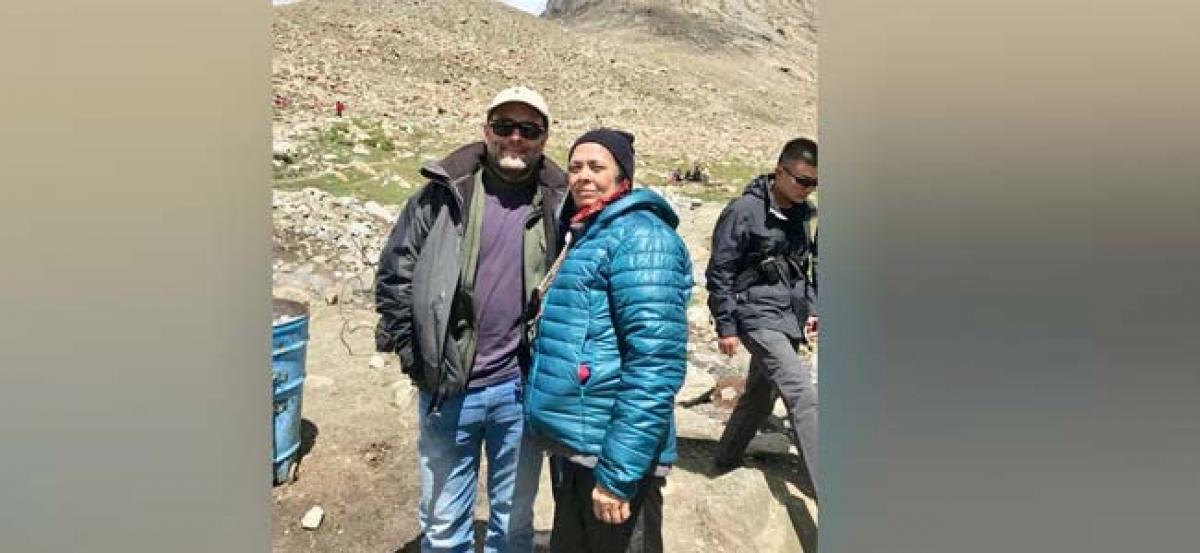 Highlights
The firstever picture of Congress president Rahul Gandhi, who is currently on the Kailash Mansarovar Yatra, was shared on Friday by a fellow pilgrim
New Delhi : The first-ever picture of Congress president Rahul Gandhi, who is currently on the Kailash Mansarovar Yatra, was shared on Friday by a fellow pilgrim.
The Gandhi scion, who is on a 12-day pilgrimage to the holy shrine, can be seen sporting a pair of dad jeans and a jacket from The North Face, an American apparel brand. He also wore a pair of sunglasses and a snapback cap.
A video was also shared by a pilgrim, wherein Gandhi can be seen interacting with other pilgrims at a location, surrounded by snow-capped mountains.
Since the beginning of his Kailash Yatra, the Congress chief has been tweeting photos and videos from his much-awaited trip.
Gandhi, who is likely to cover a distance of 60 kilometres on foot, shared a video of Kailash Mountain on Twitter today and wrote, "Shiva is the universe."
Shiva is the Universe. #KailashYatra pic.twitter.com/1do7SW9eb4

— Rahul Gandhi (@RahulGandhi) September 7, 2018
Two days prior to this, Gandhi expressed contentment on his trip to Kailash Mansarovar and said that "a man goes to Kailash when it calls him." He also described the waters of the Mansarovar Lake as "gentle, tranquil and calm."
Gandhi also tweeted two photos of the Rakhas Tal lake and captioned it as "The stunning beauty of lake Rakhas Tal."
Gandhi's trip to Kailash Mansarovar has been constantly questioned by the Bharatiya Janata Party (BJP), who even accused him of being China's ambassador.