Sadhus to discuss Ayodhya Ram temple strategy in Delhi next month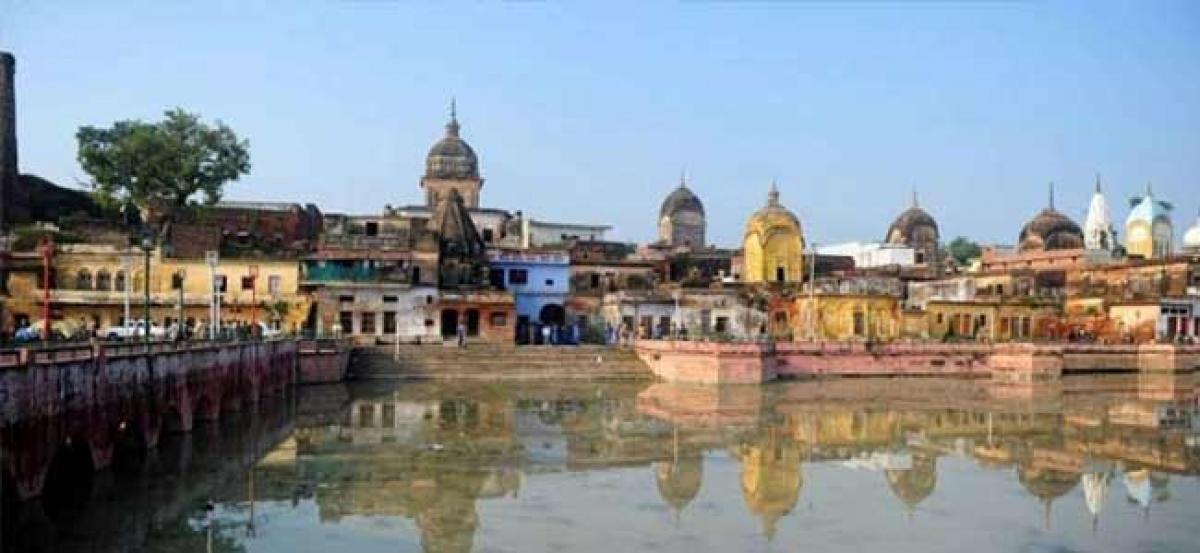 Highlights
A committee of Hindu seers will meet in New Delhi next month to discuss strategy for construction of a Ram temple at the disputed site in AyodhyaForty Hindu sadhus would take part in the October 5 meeting of Ram Janambhoomi Nirman Uch Adhikaar Samiti to be chaired by Mahant Nritya Gopal Das, the president of Ram Janambhoomi Nyas Trust
A committee of Hindu seers will meet in New Delhi next month to discuss strategy for construction of a Ram temple at the disputed site in Ayodhya.
Forty Hindu sadhus would take part in the October 5 meeting of Ram Janambhoomi Nirman Uch Adhikaar Samiti to be chaired by Mahant Nritya Gopal Das, the president of Ram Janambhoomi Nyas Trust.
The meeting will be organised a fortnight before Pravin Togadia, former VHP leader, takes out a Lucknow-Ayodhya march for constructing a temple at the site.
Sharad Sharma, a VHP spokesperson told PTI, "The construction of Ram temple is a matter of belief for crores of Hindus. So this meeting of 40 top Hindu seers has been called to remove the hurdles coming in the way of the construction Ram Mandir." At Aligarh, Mahant Das said, "All Hindu seers are expecting Prime Minister Narendra Modi to start the construction of Ram temple during his regime. Ram bhakts are disappointed and this disappointment can be removed only after the construction of Ram Mandir." "If the BJP does not come forward for the construction of Ram temple then it will be finished in next elections," Das said.
"The union government is fooling the Hindus. If it can amend the Supreme Court order on the SC/ST Act by bringing a resolution in the parliament, why the Modi government is not making law in the parliament for Ram temple? All Sadhus and Hindu seers must oppose this 'anti-Rama' government unitedly and teach it a lesson in 2019 elections," said Acharya Satyendra Das, the chief priest of Ram Janambhoomi temple.
When asked about the meeting, Uttar Pradesh Deputy Chief Minister Keshav Prasad Maurya, who was in Faizabad, said, "Whatever the seers will decide, the government will think seriously on it."