Rafale, S-400 will enhance our capabilities: IAF chief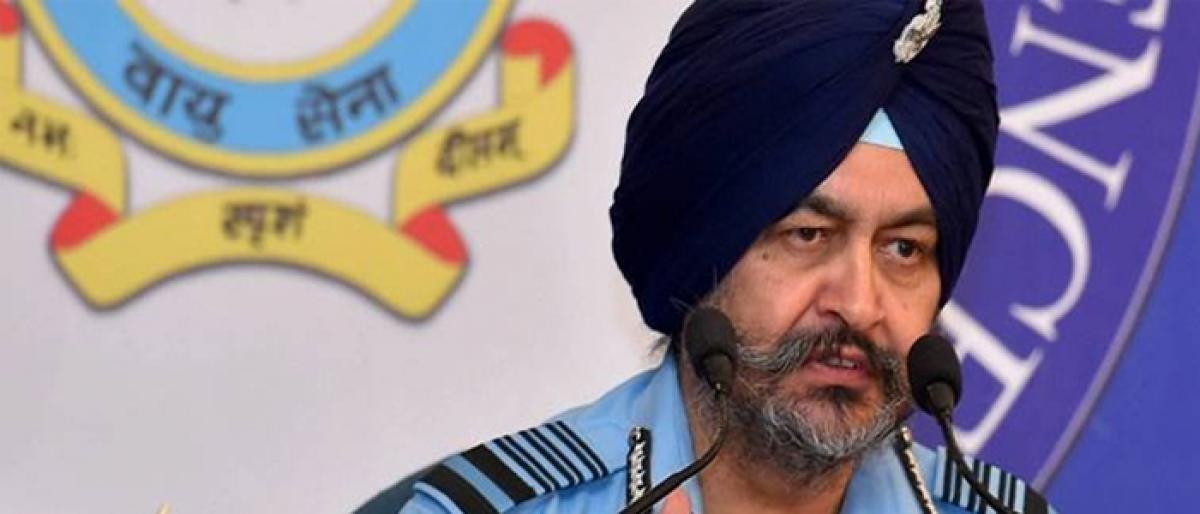 Highlights
Air Force chief Air Chief Marshal BS Dhanoa on Monday said the induction of Rafale fighter aircraft, the S400 missile system and the Apache and Chinook choppers will considerably enhance the IAFs capabilities
Ghaziabad: Air Force chief Air Chief Marshal B.S. Dhanoa on Monday said the induction of Rafale fighter aircraft, the S-400 missile system and the Apache and Chinook choppers will considerably enhance the IAF's capabilities.
"We are in the process of acquiring new combat systems... The acquisition of 36 Rafale aircraft, the S-400 missile systems, Apache attack helicopters and Chinook heavy lift helicopters would further enhance our capabilities," he said in his address to a gathering of IAF officers and personnel on the 86th anniversary of the Air Force at Hindan air base.
Army chief General Bipin Rawat and Navy chief Admiral Sunil Lanba, as also former cricketer Sachin Tendulkar, a Honorary Group Captain of the IAF, were present on the occasion.
While the Congress has been accusing the Modi government of indulging in crony capitalism and benefiting "a few friends" at the cost of the state-owned Hindustan Aeronautics Ltd (HAL) in the Rs 59,000 crore Rafale deal, Dhanoa maintained that the deal for 36 Rafale jets was an emergency purchase and that India got a good deal.
India also signed the Rs 39,000 crore deal with Russia for S-400 Triumf missile system last week despite US threats of sanctions.
Speaking about Exercise Gagan Shakti, the largest-ever pan-IAF drill that showcased the IAF's capabilities and preparedness, Dhanoa said the IAF was "ever prepared to meet any contingency that challenges the defence of our country".
During the exercise, designed to practise real time deployment of air power in a realistic short and intense battle scenario in case of a two-front war in coordination with the Army and Navy, more than 11,000 sorties were flown including 9,000 sorties of fighter aircraft.
Over 1,400 officers and 14,000 men were pulled out of training and maintenance units and deployed for the exercise.
"The IAF further expanded its participation in bilateral and multi-national exercise with air forces of friendly foreign countries such as Australia, Russia, Israel, Singapore, Sri Lanka, Bangladesh and Nepal. These exercises have helped us build relations and kept us abreast with the latest practices and technological developments in the world of military aviation," the Air Chief Marshal said.
The IAF held a spectacular air show on Monday in which the Mig-21, Mig-29, Su-30 MKI, Tejas and Dhruv helicopters pulled breathtaking manoeuvres.
There was the grandeur of the roaring and splitting of Mig-29 jets and the gravity-defying vertical charlie by single Su-30 apart during the show but it was the manoeuvres, including rolls and loops, of the indigenously-built Tejas light combat aircraft that was the show-stopper.
The Sarang team of the IAF, flying the modified Dhruv choppers, astonished the viewers with their daredevil midair stunts pulled with razor precision.
The Surya Kiran team, flying 16 HJT Mk.2 trainer aircraft, delighted the viewers with their myriad formations such as diamond, wine glass and Tejas.