Non-bailable warrant against Rita Bahuguna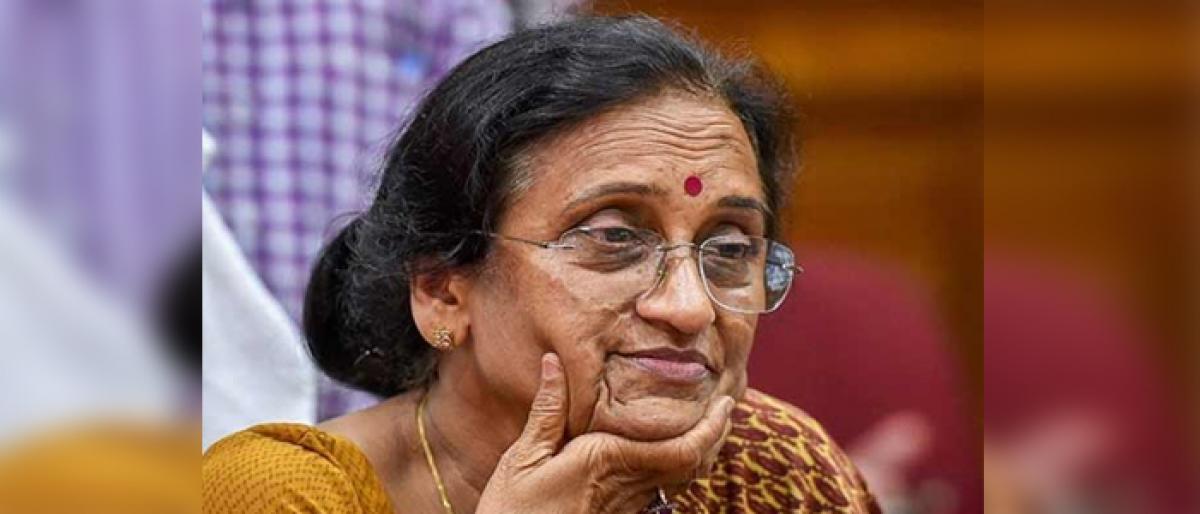 Highlights
A special court on Tuesday issued a nonbailable warrant against Uttar Pradesh Tourism Minister Rita Bahuguna Joshi for failing to turn up despite repeated summons in a case dating back to 2010, an official said
Lucknow: A special court on Tuesday issued a non-bailable warrant against Uttar Pradesh Tourism Minister Rita Bahuguna Joshi for failing to turn up despite repeated summons in a case dating back to 2010, an official said.

The Allahabad court, set up to exclusively try criminal cases pending against Members of Parliament and Legislative Assemblies, issued the warrant against Joshi and asked her to be present on October 31.

The Centre has set up 12 such special courts across 11 states in the country.

Joshi, as the Uttar Pradesh Congress chief in 2010, had allegedly violated prohibitory orders imposed under Section 144 and organised a public meeting in the state capital, and then led a march to the assembly, triggering a clash with police.

Joshi has since quit the Congress party, and joined the Bharatiya Janata Party.

Despite several reminders and summons, Joshi did not present herself before the court, prompting the Judge, Pawan Tiwari, to issue the non-bailable warrant.