Girl missing for 2 months in kodagu, parents perform last rites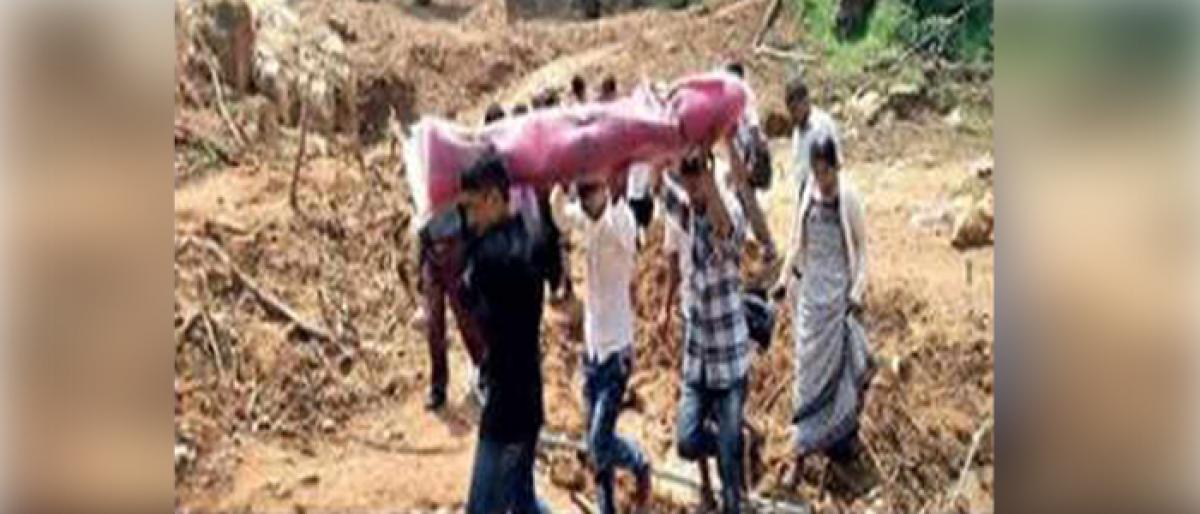 Highlights
Tribals Kudiyara Somaiah and Jayanti, from Bettattur village in Madikeri district, waited for two months for information that might throw light on their missing daughter, Manjula
MADIKERI: Tribals Kudiyara Somaiah and Jayanti, from Bettattur village in Madikeri district, waited for two months for information that might throw light on their missing daughter, Manjula.
Nearly two months after their 15-year-old daughter was reportedly washed away in floods that shook Kodagu district, her parents on Thursday built a statue to represent the girl and entrust it to flames.
On Thursday, they performed the last rites of their teen daughter at Jodupala, a village in Kodagu district from where the girl was reported missing on August 17.
Manjula, a Class X student, was living with her maternal aunt Gauramma, her husband Basappa and their daughter Monisha.
Their house was washed off in landslides, and all four were reported missing.
A team of the National Disaster Response Force (NDRF) traced the bodies of the other three family members the next day, but drew a blank on Manjula.
Having hit a dead end in their search, her parents decided to conduct the last rites in a token closure to their excruciating wait for Manjula.
Her three brothers brought an effigy from Bettattur to Jodupala, decorated it, and placed the medals she won as a throwball player.
The family performed all rituals before setting the statueon fire.
NO COMPENSATION
Since the body of Manjula has not been found yet, Kodagu district administration cannot release compensation as per NDRF rules.
MLA KG Bopaiah said efforts were still on to trace the body. "If we consider this as a special case and release money to the family, then others may try to misuse it," he said.