ASIAN GAMES KABADDI SHOCKER - THEATRE OF THE ABSURD : 'Invincible' Indians turn guinea pigs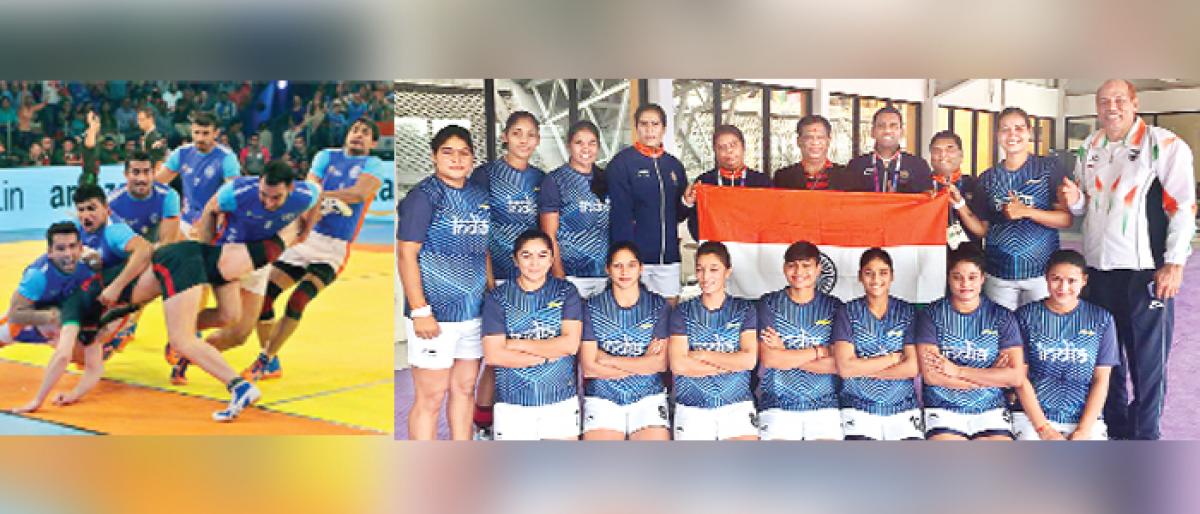 Highlights
Indias nearly unchallenged domination of the Asian Games kabaddi competition ended on Thursday with the mens team failing to make the final, left shell shocked and battered by an ever improving Iran in the semifinals here
Jakarta: India's nearly unchallenged domination of the Asian Games kabaddi competition ended on Thursday with the men's team failing to make the final, left shell-shocked and battered by an ever-improving Iran in the semifinals here.
India's 28-year reign as the Asian Games' kabaddi kings came to a spectacular end following a shock 27-18 defeat by Iran. India had maintained a vice-like grip on kabaddi since its Asiad inclusion in 1990, winning all seven men's and two women's titles.
Such has been India's dominance that when South Korea edged them 24-23 in a group match on Monday, it was their first kabaddi defeat at the Asian Games.
For the first time in its history, India ended with a bronze medal in its indigenous sport, in which a gold is taken for granted every four years at the Asiad.
The 18-27 loss, which left some in the Indian camp in tears, and others stone-faced, ended a reign of domination dates back to the 1990 Asiad.
It was a nightmare that unfolded for India at Theatre Garuda where the Iranians played like champions and India seemed completely out of sorts.
"The forward line did not work today and there were problems with super-tackle as well," said a shattered India coach Ram Mehar Singh.
The writing was perhaps on the wall given that Iran had come close to upstaging India in the 2014 finals in Incheon.
Considered another Asian powerhouse, Iran had finished runner-up in the last two Asian Games and will square off for gold as firm favourites against Korea, a team that beat India in the group stage this time.
The match saw Pro-Kabaddi League players facing each other with Iran having the likes of defenders Fazel Atrachali and Abozar Mighani.
The Indian team which had PKL stars like Ajay Thakur, Pardeep Narwal, Rahul Chaudhari, Deepak Niwas Hooda became the first to finish an Asian Games without the top prize.
As the Indians slumped to the mat, their faces a picture of disbelief, the Iranian spirits soared. The chest-bumping, wide smiles and dancing fans in the stands made for dramatic images.
India began the proceedings with a 6-4 lead but the defending champions lost a chance to inflict an all out on Iran.
Iran made a strong comeback and Ajay Thakur was dismissed after sustaining a cut on the forehead, an ominous sign. Then, Iran had a super-tackle to make it 6-7.
Mighani proved to be unconquerable for the Indian raiders.
Another super-tackle by Iran and this time Monu Goyat was taken down.
Iran levelled for the first time in the game and the score-line read 8-8 before they took the lead. India managed to inflict a tackle and draw level.
Iran continued to have less players on the mat but their defensive pair of Attrachali and Mighani kept them in the game.
The tense match was levelled at 9-9 at half time but Iran surged ahead to 14-11. India trailed 12-16 with 10 minutes to go.
It was desperate times for the Indian team. Rahul Chaudhary's successful raid took Mighani out but Iran replied with a successful raid of its own.
Rishank Devadiga was then dismissed and Iran's lead increased to five points at 19-14, which they consolidated.