Germany facing striker problem ahead of crunch Nations League ties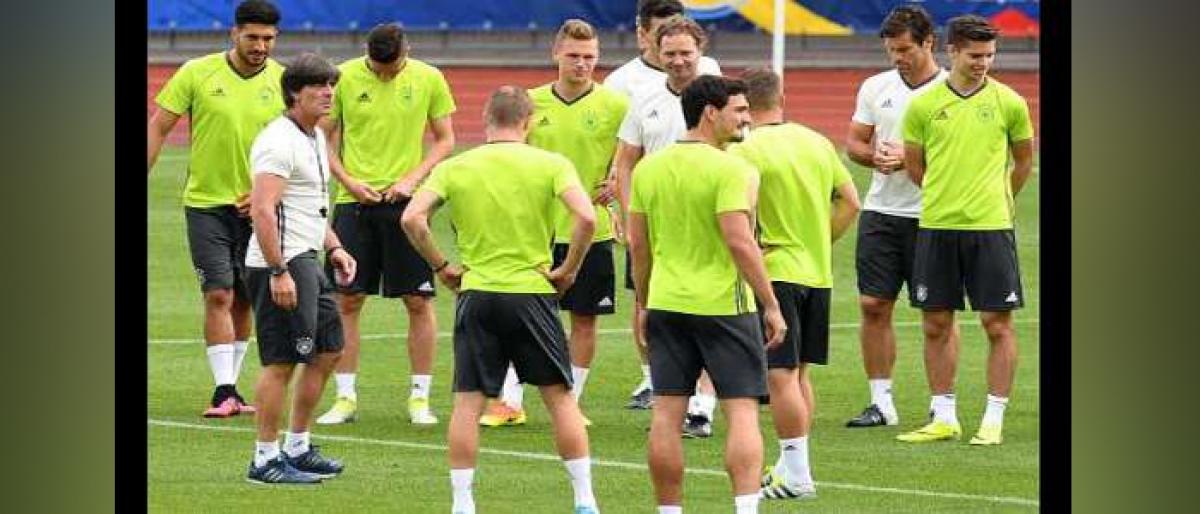 Highlights
Times couldnt be more challenging for German national coach Joachim Loew
Berlin: Times couldn't be more challenging for German national coach Joachim Loew.

With Germany set to face the Netherlands this Saturday and world champions France next Thursday in the newly-formed Nations League, Loew finds himself in a precarious position, reports Xinhua news agency.

Looking to bounce back from a disastrous group stage exit at the World Cup in Russia, Loew is running out of attacking options just when he needs them the most.

The head coach will be without the services of attacking players such as Ilkay Gundogan (Manchester City), Kai Havertz (Bayer Leverkusen), Nils Petersen (SC Freiburg) and Dortmund star Marco Reus, all of whom are sidelined with injury.

All this comes as German football association president Reinhard Grindel has demanded positive results in the short-term, with Loew having admitted that he feels under particularly close observation at the present time.

Loew called the outcome of the crucial matches against Germany's neighbours and longtime rivals as "trendsetting for our Nations League campaign." Being demoted to League B would cause considerable damage to Loew's image, not to mention Germany's reputation as a leading football nation.

After a goalless draw against France in their home game, Germany would be well advised to improve their performance. Two defeats would endanger Germany's place in League A and reignite speculation about Loew's future as the national team coach.

Loew has also come under fire for calling up Mark Uth, as the Schalke striker is currently performing poorly and hasn't yet scored a goal in the first seven games of the 2018/2019 Bundesliga season.

A lack of strikers is not the only difficulty Loew has to contend with, as the recent malaise in the 2017/2018 Bundesliga champions Bayern Munich is also said to be affecting the national team's performance.

Loew's squad contains no fewer than seven Bayern players. Bayern's frustrating elimination in the semi-finals of the 2017/2018 Champions League against Real Madrid, allied to its surprising defeat to Eintracht Frankfurt in the German Cup final only three days later, is said to be one of the main reasons for Germany's poor World Cup performance.

Things have not improved significantly so far this season. After a promising start, Niko Kovac's side are winless in four games and languishing in sixth position in the league table, prompting serious discussions about the quality of both team and coach.

Pundits such as former German internationals Lothar Matthaus and Dietmar Hamann have spoken of a mentality problem. "Several Bayern players put their own interests above that of the team," Matthaus commented.

Bayern striker Thomas Muller said he is hoping for some "diversion" provided by the atmosphere in the national team but admitted that they had had a hard time lately. Club and country teammate Joshua Kimmich said he would be happy "if we manage to gain some additional self-confidence when performing well with the national team."

At present, it seems as if Germany's striking hopes will rest on the shoulders of 22-year-old Timo Werner. The Leipzig striker scored two goals and delivered two assists as his side crushed league newcomers Nuremberg 6-0 last weekend, and is said to be in good spirits.