Asian Champions Trophy: India, Pak joint winners of 2018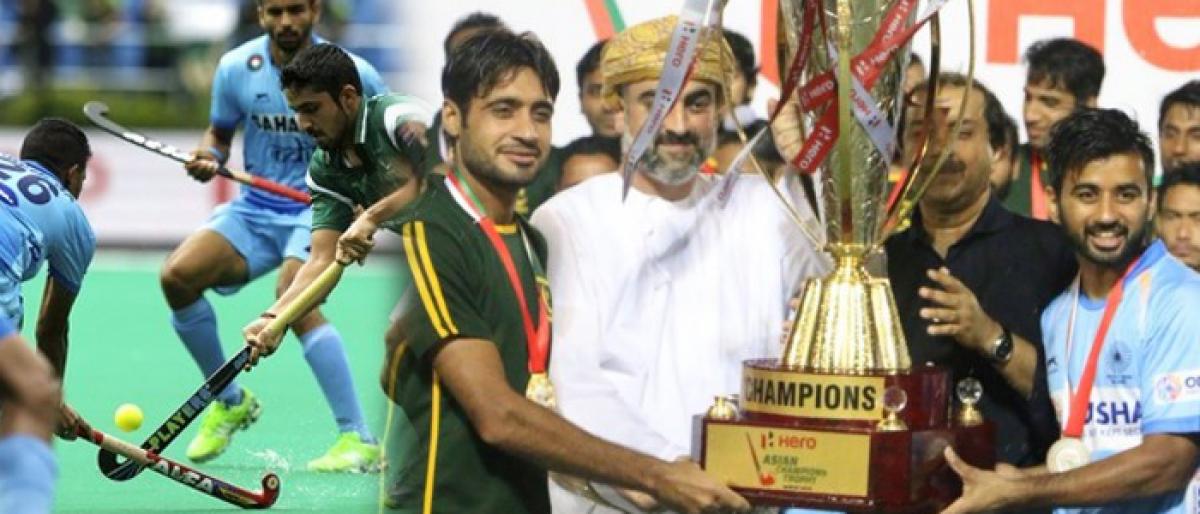 Highlights
This year India and Pakistan have been declared as the joint winners of the Asian Hockey Champions Trophy as the rain played the spoilsport
This year India and Pakistan have been declared as the joint winners of the Asian Hockey Champions Trophy as the rain played the spoilsport.
The final was fortified due to heavy rain in Oman's Muscat. This was the 176th meet up between India and Pakistan in the hockey game. In 175 meetings, India has won 62 times, while Pakistan won 82 matches
In the competition of the 2018 edition, it was the second time reunion for the teams. Earlier in the competition, India had defeated Pakistan 3-1 and successfully managed to maintain an unbeaten streak heading to the finale.
Whereas, Pakistan defeated Malaysia 3-1 in a penalty shootout before being held 4-4 in the semifinal clash on Saturday. Past 2018 edition, India and Pakistan had won the tournament twice each.
India's Harmanpreet Singh concluded the edition as the second-highest scorer with six goals to his credit.