Checks on ORR to rein in speed demons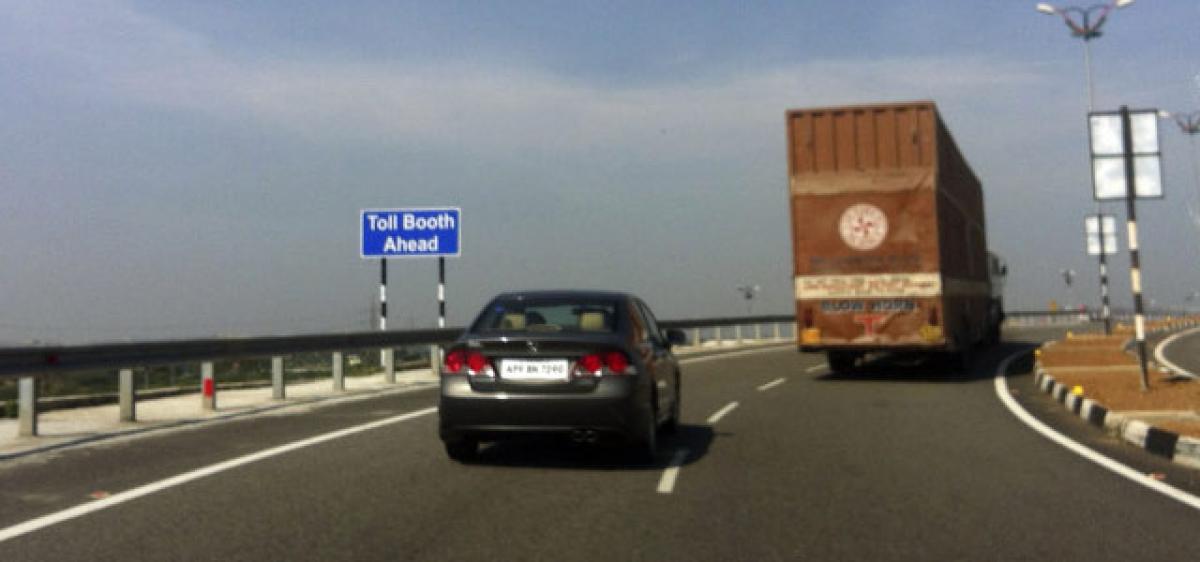 Highlights
In order to control road accidents on the Outer Ring Road (ORR), the Hyderabad Metropolitan Development Authority (HMDA) has decided to set up transverse bar marking, speed arresters, metal beam crash barriers, optical speed bars, road marking and speed limit markings at every 10 kms and others. CSIR-Central Road Research Institute (CRRI) recently sent a proposal to the HMDA to this effect and the
​Hyderabad: In order to control road accidents on the Outer Ring Road (ORR), the Hyderabad Metropolitan Development Authority (HMDA) has decided to set up transverse bar marking, speed arresters, metal beam crash barriers, optical speed bars, road marking and speed limit markings at every 10 kms and others. CSIR-Central Road Research Institute (CRRI) recently sent a proposal to the HMDA to this effect and the latter has decided to implement the proposals at the earliest.
The HMDA constructed eight-lane access controlled expressway as ORR (the total length of ORR is 158.0 km) has been designed for a speed of 120 km per hour, whereas the CSIR-CRRI carried a study for the inadequacy of safety on ORR.
After carrying out the study on safety of ORR expressway, the CRRI proposed some of the safety measures which include transverse bar marking at places where traffic calming is required such as sharp horizontal curves and crash prone locations.
Speed arresters shall be placed using roads studs not less than 10 rows with the raised marking on both the left side and the right hand sides to reduce the speed of vehicles up to the proposed speed limit.
Metal beam crash barriers will enhance the safety on the expressway. The central median shall be properly provided with double beam crash barriers with reflector stickers pasted on it, coupled with delineators on either side of the median.
The CRRI also proposed optical speed bars at 4 metre interval perpendicular to the median edge lines. These are white thermoplastic stripes which can be painted inside the median side edge marking and each bar shall be of 25 to 30 cm, 15 cm long and 8 mm thick. The CRRI also asked for road marking like directional marking.
When asked about the subject, a senior HMDA official told The Hans India that usually accidents happened because of three reasons - engineering, enforcement and education.
The CSIR-CRRI checked the engineering of the roads and said that there was no engineering defect instead asked the HMDA to go for additional precautionary measures such as metal beam crash barriers, speed arresters and many more, he added.
The road safety measured for ORR proposed by CRRI would cost around Rs 40 crore and it would execute the recommendations at the earliest, the official added.
Interested in blogging for thehansindia.com? We will be happy to have you on board as a blogger.