Congress adds social media to its armoury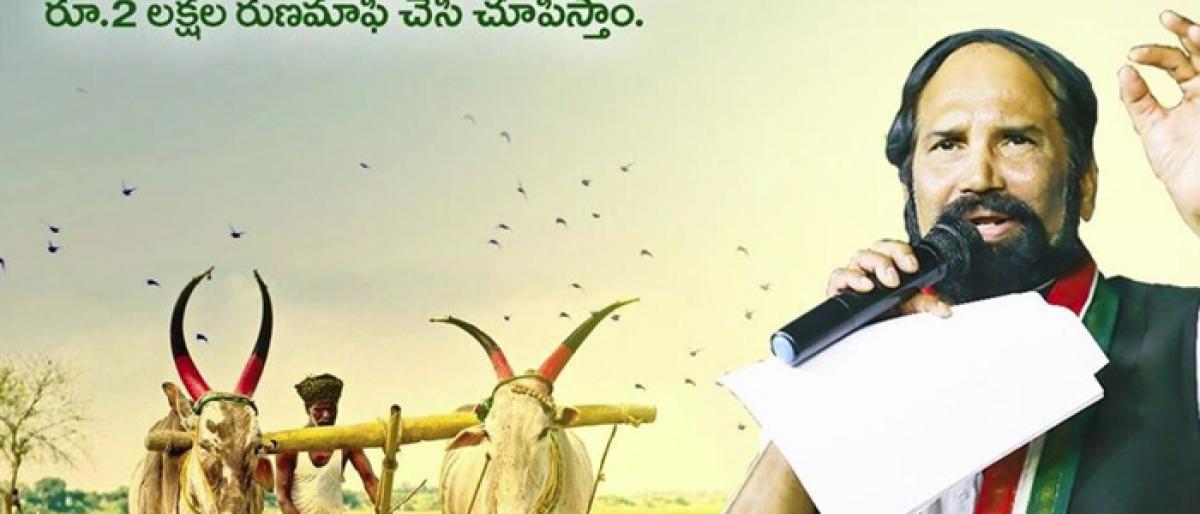 Highlights
A picture is worth a thousand words, so goes the saying In this era of technology, the picture could be used more effectively to convey the messages and the Congress seems to have understoodthis well
​Hyderabad: A picture is worth a thousand words, so goes the saying. In this era of technology, the picture could be used more effectively to convey the messages and the Congress seems to have understood this well.
The Congress social media team is effectively using the Facebook and other social media platforms to disseminate party's message into the people. It has been using the posters to convey the message of the party leadership.
The grand old party which has been now using the IT services extensively is on the offensive mode on the social media platform. Apart from party website, it has been showing its presence on Facebook, WhatsApp, Twitter and You Tube.
The social media team of the party has been preparing posters on various issues and publishing them on Facebook and WhatsApp. They have been shared widely on them.
Telangana Pradesh Congress Committee president N Uttam Kumar Reddy is using the Facebook to interact with the cadre regularly. He is also having interaction with the party cadre through the CHARM system periodically.
Congress leaders A Revanth Reddy, Dasoju Sravan, Ponnala Laxmaiah, Mallu Bhatti Vikramarka, Ponguleti Sudhakar Reddy, Karthik Reddy and others have their own pages on the social media platforms. Their videos and messages have been receiving good number of likes.
The Congress has also developed party app, Shakti, to ensure contact between the leadership and workers. So far, about one lakh have registered themselves on the App.
Recently, party MP P Chidambaram told the state Congress that the organisation was a step behind the other parties in using the technology. He suggested that workers should use social media and internet platforms extensively for their advantage.
After Rahul Gandhi became president of the party, the Congress has increased its focus on the social media. The AICC has a separate data analytics department to take care of the IT services. The in-charge of the data analytics Praveen Chakravarthy visited the State recently and gave several suggestions to the party leaders.

The Congress has also opened an IT cell and industrialist Kalakuntla Madan Mohan has been made chairman. He has developed the CHARM project for the party, and the IT cell of the party is proposing several other programmes.
A leader of the party said that after the smartphone revolution, all the people have access to the internet on the phone. They could connect to Facebook and WhatsApp easily. The workers could also access the apps like Shakthi.
The leader said that the messages being conveyed through the Facebook and WhatsApp have been shared among the workers and have been sent to the common people to enlighten them.
The Congress has realised that the Bharatiya Janata Party and other opponents have been using the social media extensively and winning the hearts of the people, particularly the young generation.
Interested in blogging for thehansindia.com? We will be happy to have you on board as a blogger.