Social audit of Anganwadi centres on the cards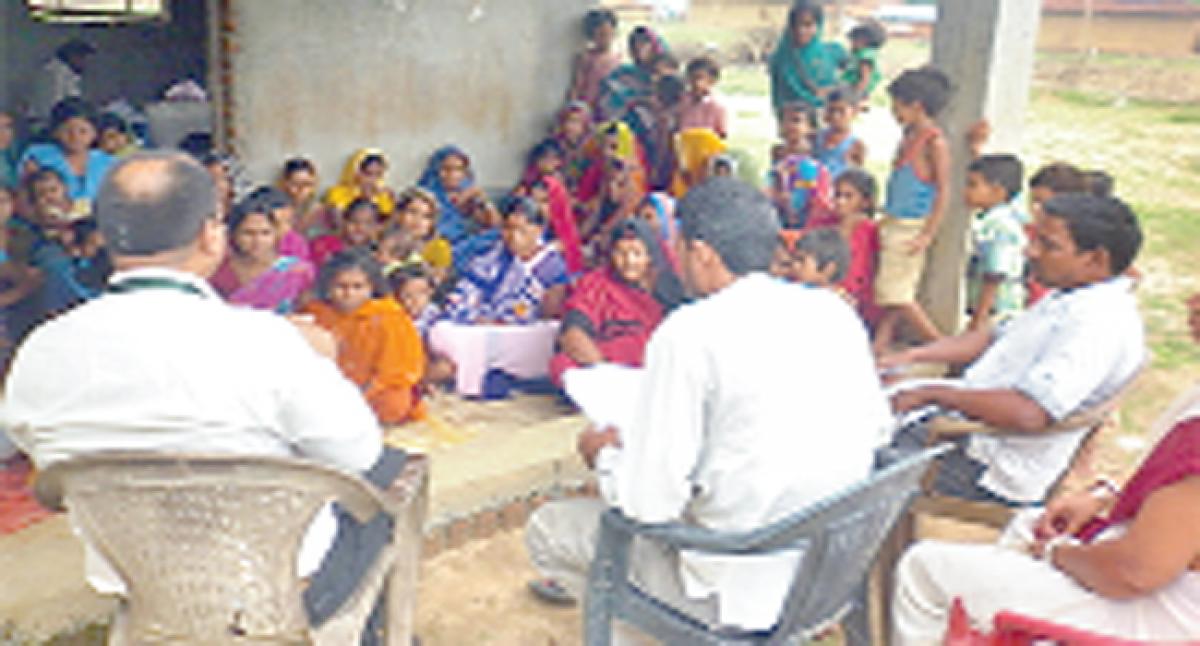 Highlights
With an aim to make the Anganwadi centres more accountable and transparent in their operations and functioning, the district administration of Mahbubnagar is soon planning to conduct social audits on a regular basis across the district
Mahbubnagar: With an aim to make the Anganwadi centres more accountable and transparent in their operations and functioning, the district administration of Mahbubnagar is soon planning to conduct social audits on a regular basis across the district.
To this effect, the district administration is gearing up to conduct the social audits programme at some of the selected Anganwadi centres during the first week of August.
As part of this programme, the concerned district administration officials have already sent the details of the anganwadi centres that are expected to undergo the social audit to the officials at the mandal and village level. They have been asked to get ready for the social audit with all the available information and data with the Anganwadi centres.
"The main objective behind conducting the social audits on a regular basis is to make the anganwadis more accountable and help them function more effectively so that the system becomes more transparent and ultimately children gain the maximum," said Shankarachari, district Woman and Child Welfare Officer.
Earlier, the district authorities had identified many irregularities and even received complaints from the parents regarding the low performance of anganwadis. However, after taking up the pilot audit process in Wanaparthy district, the conditions of some of the Angawadis have improved to a great extent. In view of the above, the district administration of Mahbubnagar decided to conduct regular social audits of Anganwadi centres and improve the functional effectiveness of all the centers across the district.
As part of the social audit, the higher officials are expected to conduct the auditing of the data like total number of children, status of Arogya Lakshmi, total number of pregnant women and nursing mothers and provision of nutritional food to them and maintenance of daily records will be taken up. The team members will also visit the beneficiaries' houses and interact with them.
Later, they will hold a grama sabha and reveal the details of the beneficiaries of the anganwadi centres publicly. Earlier last month, the District Collector of Wanaparthy Swetha Mahanty had taken up the initiative of conducting social audit in the district on a pilot basis.
Accordingly the Women and Child Welfare Department officials held social audits of 189 centres out of total 589 and could see the results of improvement to a large extent. "Unlike earlier, the condition of anganwadi centres have improved drastically only after the social audit. This year we are planning to conduct social audits of 1,888 Anganwadi centres in the district," informed Shankarachari.