Be active, eat good food to keep heart diseases at bay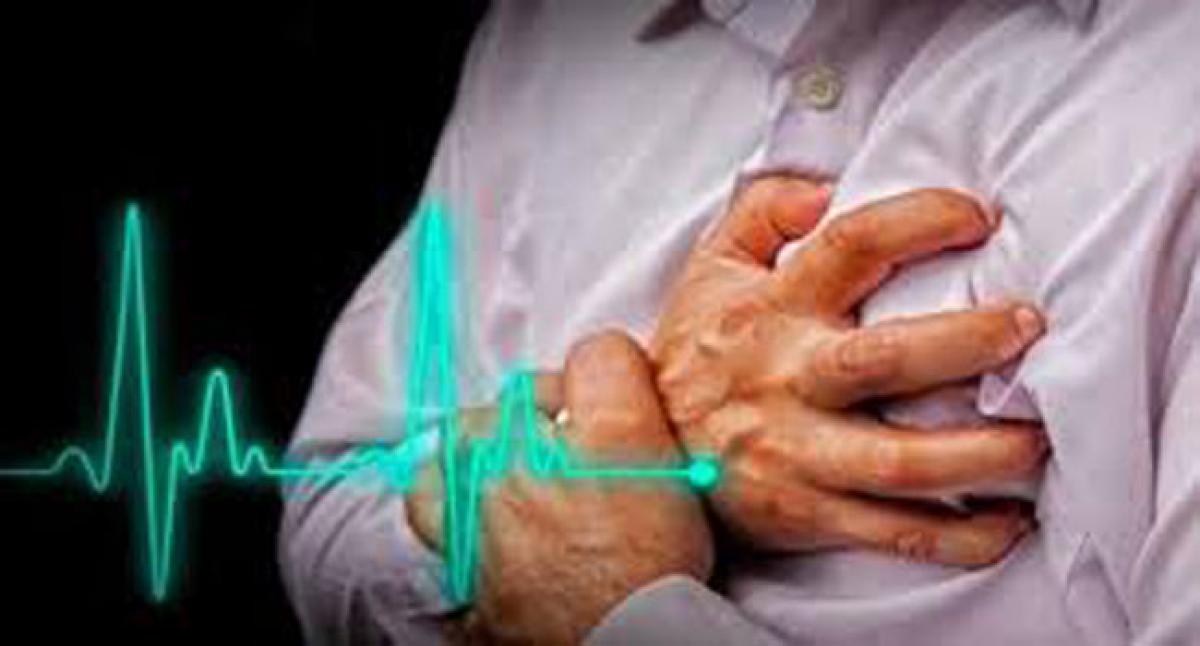 Highlights
The World Heart Day is observed across the world to create awareness about the heart disease and stroke that are worlds leading cause of deaths The World Heart Foundation organises World Heart Day on September 29 for raising awareness about cardiovascular diseases and to emphasise on the importance of being active
Khammam/ Warangal: The World Heart Day is observed across the world to create awareness about the heart disease and stroke that are world's leading cause of deaths. The World Heart Foundation organises World Heart Day on September 29 for raising awareness about cardiovascular diseases and to emphasise on the importance of being active.
The day promotes preventive measures and steps that people should inculcate in their lifestyle to keep heart related issues at bay. This year, the organisation focuses on looking after our own hearts and the hearts of our loved ones with theme 'My Hearth, Your Heart'.
Heart disease is the leading cause of death for both men and women in recent times across many districts in the State due to key challenges in cardiac care like inadequate facilities, inaccessibility and lack of awareness. It is one of the major causes of death and disability across the country, killing lakhs of people every year.
According to the recent study, it is estimated that thousands of surgeries are performed every year in the State and it may surpass other diseases if this trend continues.
Dr Aravind, a cardiologist said that diabetes, obesity, poor diet, physical inactivity, smoking and excessive alcohol intake, eating junk food, processed and fast foods and lack of exercise is spelling doom for people.
Though the prevalence of cardiovascular diseases (CVD) is found higher in urban population, it is also increasing at an alarming rate in rural population and in young adults which would become a serious threat to the people in coming up days, he observed.
Since majority of the people live in rural areas, CVD may lead to epidemic proportions. To improve CVD detection in the early stage, the government need to take some steps such as health promotion programmes and reorientation of primary health care, he added.
Reasons
Heart related problems emerge when plaque, composed of fat, cholesterol, calcium and other substances in the blood builds up inside the coronary arteries that supply oxygen-rich blood to the heart muscles.
Symptoms
The symptoms vary in both men and women. However, some common ones include chest pain, shortness of breath and fainting, he added.
Tests
There are tests like chest PA and ECG, blood count with ESR for blood sugar and liver tests that every person must undergo, especially when they are over 35 years of age, he added.
Precautions
Good food habits along with vegetable salads and fruits, early sleep, moderate workout for about 30 minutes every day which will increase blood circulation will keep heart ailments at check along with consulting a cardiologist in case of even minor heart related issues.
Diabetes and High Blood pressure (Hypertension) are the major causes of heart diseases and strokes. These coupled with lifestyle changes are making people more prone to cardiovascular diseases. Most deaths occur at home and without medical attention.
In this regard, experts have urged to pay more attention to the early signs and symptoms that are indicative of an underlying heart disease, to ensure early diagnosis.