Major panchayats starving for funds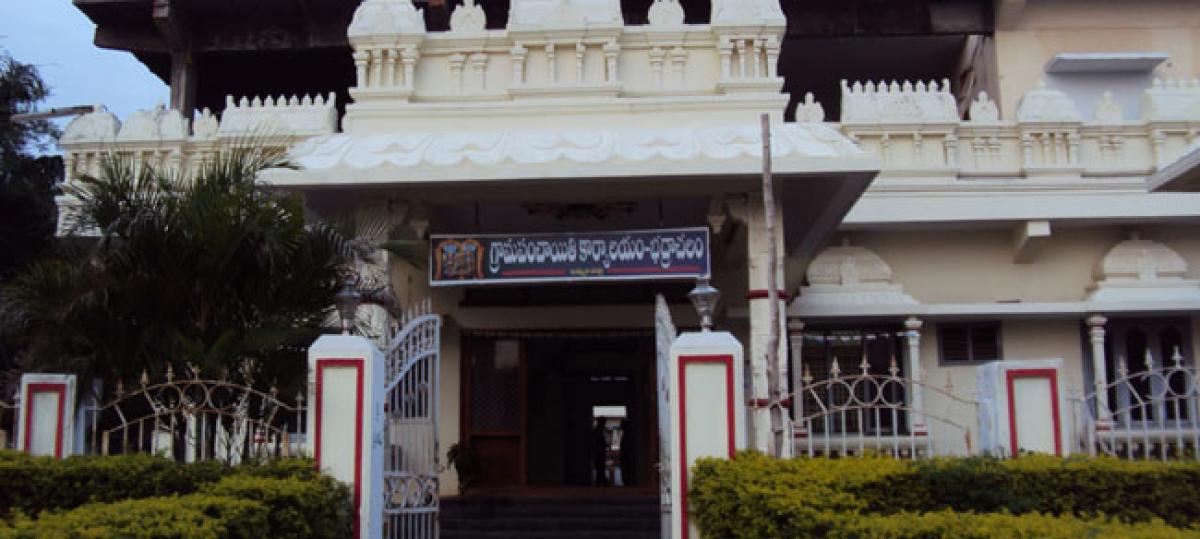 Highlights
Two major panchayats of KothagudemBhadrachalam and Sarapak are facing acute shortage of funds these days even as all the panchayats are flush with developmental funds to run the administration
Kothagudem: Two major panchayats of Kothagudem—Bhadrachalam and Sarapak – are facing acute shortage of funds these days even as all the panchayats are flush with developmental funds to run the administration.
Interestingly, the government carved out new panchayats in the district and allocated funds to develop them. Accordingly, with the addition of 276 new panchayats, now the district has a total of 479 panchayats.
At the same time, the government planned to upgrade the major panchayats to municipalities in the district. This way, the major panchayats in the district-- Bhadrachalam and Sarapaka were supposed to be upgraded to municipalities.
In this regard the government sent a proposal to the Governor for approval. Since the proposal is hanging fire, it has created a problem for them as they are no longer the major panchayats nor are municipalities.
Therefore, all the panchyats in the district have received the development funds under the Fourteenth Finance Commission (FFC). According the source, the district received the first instalment of nearly Rs 18 for the development of the panchayats.
But the major panchayats Bhadrachalam and Sarapak did not received a single rupee from the government as their names are missing from the list of the Panchayat Gazette.
Therefore, villages under the jurisdiction of these major panchayats are suffering due to lack of funds. They are nowadays depending only on the taxes for the development and other works like the salaries of workers.
When asked about the issue, Sub-Collector Bhavesh Mishra, who is the special officer of the both pachanyats of Bhadrachalam and Sarapaka, confirmed the report that funds are not being received. He said these panchayats depend on taxes to carry out development works. He added that he is trying his best to get the funds for the panchayats.
Subscribed Failed...
Subscribed Successfully...