Uttam entices farmers with promise of loan waiver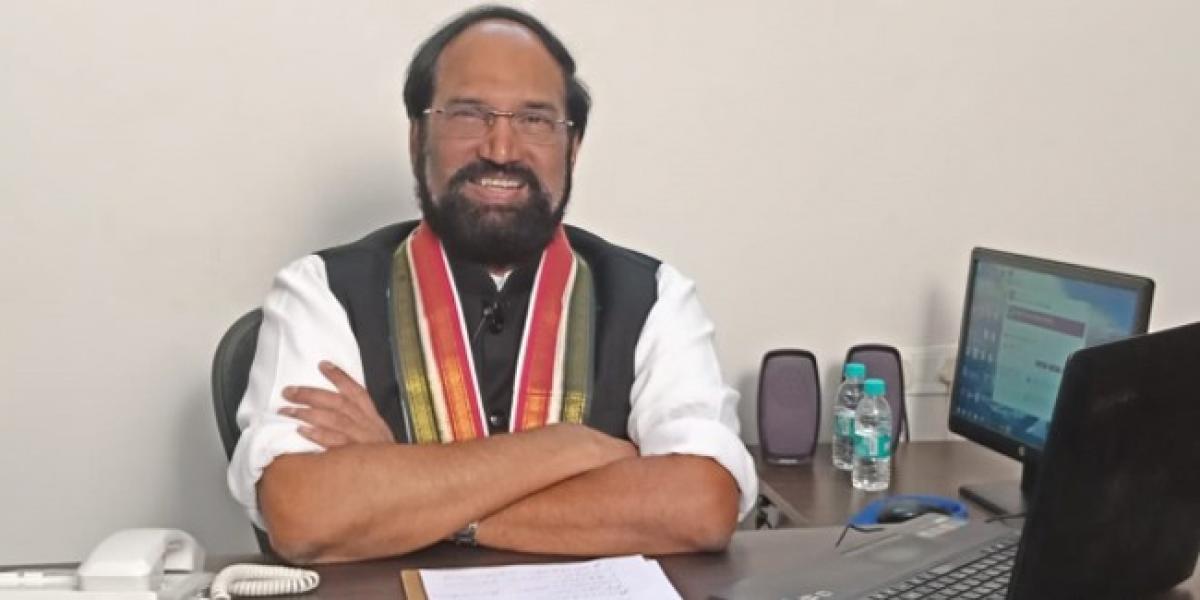 Highlights
TPCC president N Uttam Kumar Reddy stated that deriving inspiration from former CM late YS Rajasekhar Reddy, the Congress party will work for the welfare of farmers after coming to power in the State
Kodad ( Suryapet ): TPCC president N Uttam Kumar Reddy stated that deriving inspiration from former CM late YS Rajasekhar Reddy, the Congress party will work for the welfare of farmers after coming to power in the State.
On Sunday, he participated as chief guest to the Rythu Sammelanam ( Get-together of farmers) organized by Rythu Rajyam trust in Kodad. Addressing the farmers, he listed out YSR's waiving Rs 1 lakh crop loan to farmers in a single go and free power to farming sector and said that the Congress will waive Rs 2 lakh crop loan to farmers soon after coming to power in the State .
With Rs 5,000 crore special funds and MSP along with bonus will be provided to farmers for their produce and same will be mentioned in the party election manifesto, he added.
He fired salvos on TRS supremo KCR over his anti-farmer policies and said that the government will pay premium of farmers to insurance companies after Congress comes to power.
In this programme, Rythu Rajyam trust chairman Kallem Upender Reddy, district president H Rajesh, Kodad former MLA Padmavathi, former MP Balaram Naik, film producer Bandla Ganesh, TJS leader P Nagi Reddy and large number of farmers participated.