Siddipet leads TS towns in Swachh campaign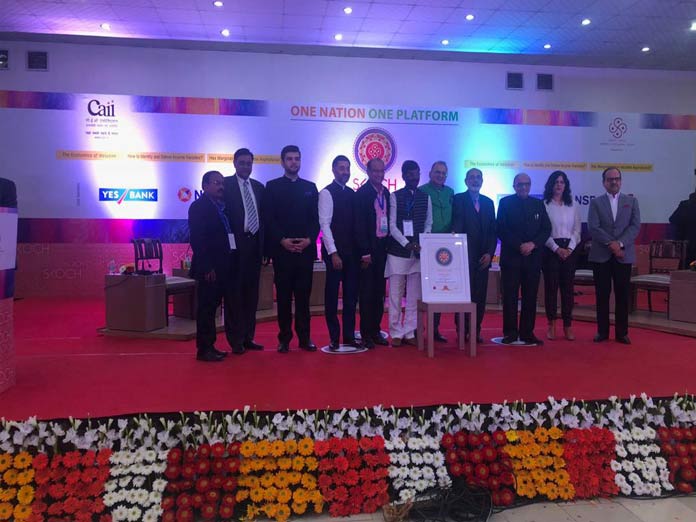 Highlights
Siddipet has been selected for Swachh Sarvekshan 2019 award for the second consecutive year Swachh Sarvekshan is the pan Indian exercise to assess the cleanliness in urban India
Siddipet: Siddipet has been selected for Swachh Sarvekshan 2019 award for the second consecutive year. Swachh Sarvekshan is the pan Indian exercise to assess the cleanliness in urban India.
The municipality has bagged the awards for maintaining open defecation free (ODF) efficiently and segregating dry and wet waste.
Municipal Chairman Rajanarsu who received two Skoch awards at a ceremony in Delhi hailed the efforts of MLA T Harish Rao for the development of the town. In all, 50 municipalities of the State received the award. The town leads the list in the State.
Earlier, in 2018, Siddipet got Swachh Survekshan and SLF awards. Municipal chairman Rajanarsu, Commissioner Srinivas Reddy received the awards on behalf of the special grade municipality. Siddipet, which registered as one of the biggest electoral victories in the history of India, is being developed in all sections by its legislator T Harish Rao.
This year 14 special groups were set up to take care of sanitation. These groups made people aware of dry and wet garbage. They briefed the importance of using toilets and segregation of waste.
Voting has been conducted through a specially designed app. Officials allotted 4,000 marks in the last year survey, this time however, the marks have been increased to 5000.
Swachh Survekshan Survey 2019 has been conducted at various levels. Officials initially conducted documentation service level progress. As part of the direct observation, field visit has been done from Jan 4 to 31. Citizen feedback also conducted in the same period. Officials visited every commercial area in the town and made note of the situation.
Central government provided two ways to give feedback on the town, in which the first one is dialing to 1969 and answering the questions asked by the executive. The second one is answering the seven questions on the website. A majority people of Siddipet had given their opinions online.

The town stood at second place in citizen feedback. Siddipet stood first place in Telangana state. Locals said that this has been a possible due to the foresight and hard work of Harish Rao. On the directives of MLA, officials conducted special awareness campaigns in the town and succeeded in keeping the town at the top in the survey.
Harish Rao congratulated the people of the town, municipal chairman, commissioner and other municipal staff at a programme.