INTACH quiz in Suryapet concludes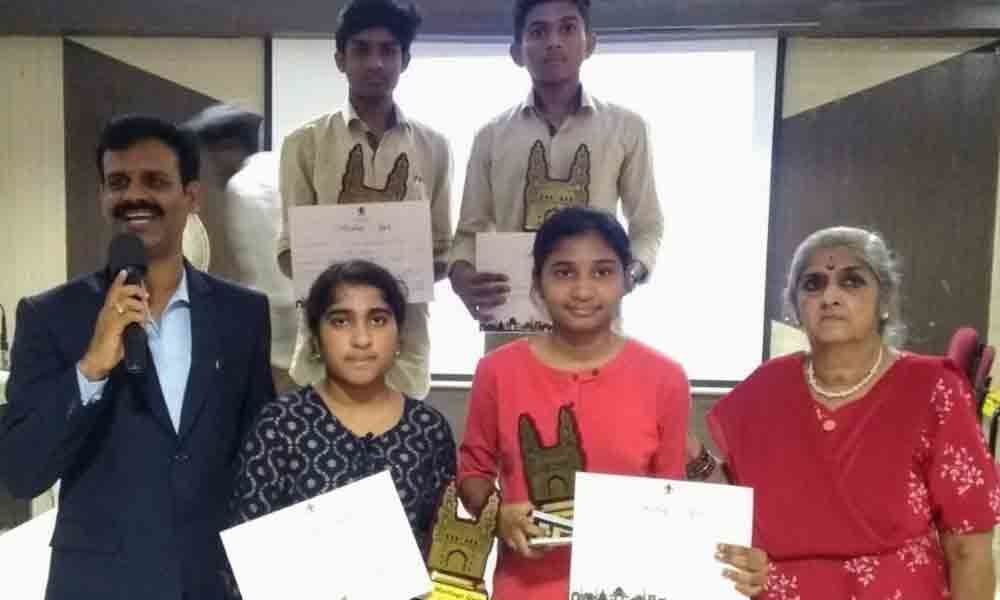 Highlights
150 students take part in the quiz competition held on theme Indian Arts and Cultural Heritage
Suryapet: The district-level INTACH Heritage Quiz-2019 was conducted at SV Engineering College in Suryapet for schoolchildren on theme "Indian Arts and Cultural Heritage" on Monday. The quiz was conducted by Indian National Trust for Art and Cultural Heritage (INTACH), Telangana chapter in Suryapet with the support of heritage activists of Suryapet district.

INTACH co-convener P Anuradha Reddy explained the theme of the quiz to the participants. As many as 150 enthusiastic students from 15 schools participated, of which, three teams have been shortlisted for the State-level quiz to be held in Hyderabad soon.
KRR Government Degree College Associate Professor in History Nomula Venkateswarlu acted as quiz master. The students of Teja Vidyalaya, Pavan and Vishnu, secured first place, followed by Balanitya and Sahiti. Prizes were given away by Anuradha Reddy and V Somi Reddy.
The organisers have informed that the selected students would participate in the State-level competitions at Salarjung Museum in Hyderabad to be held soon. National-level competitions would be held at INTACH headquarters in New Delhi at a later date.