PL Stock Report - Apollo Hospitals Enterprise (APHS IN) - Q4FY23 Result Update - Strong FY24 guidance across segments - BUY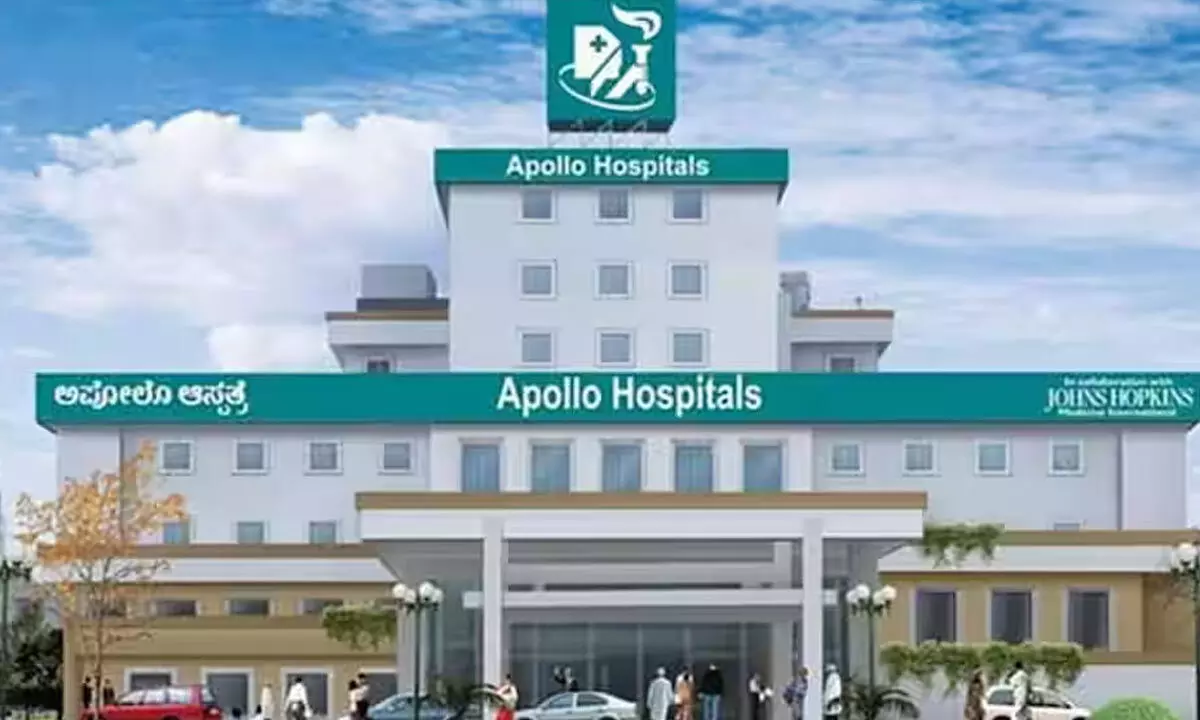 Highlights
Apollo Hospitals Enterprise (APHS IN) - Param Desai - Senior Research Analyst, Prabhudas Lilladher Pvt Ltd
Apollo Hospitals Enterprise (APHS IN) - Param Desai - Senior Research Analyst, Prabhudas Lilladher Pvt Ltd
Rating: BUY | CMP: Rs4,622 | TP: Rs5,300

Q4FY23 Result Update - Strong FY24 guidance across segments

Quick Pointers:

§ Hospital occupancy to be close to 70% by end of FY24 vs 65% currently.
§ Guided break even for Healthco (entity level) by end of Q4FY24.
Apollo hospitals enterprise's (APHS) consolidated EBITDA at Rs4.9bn (down 3% QoQ) was below our estimate. Adjusted for 24x7 losses (Rs2.2bn), EBITDA was at Rs 7.1bn, flat QoQ vs our est of Rs7.3bn. We believe APHS has created a solid growth platform across segments and digital foraying has further made it a strong Omni channel play. The company also has good presence in offline format, making it more of a formidable player than just pure play online company. Though stake sale in Apollo HealthCo has been delayed, scale up in business is on track. Our FY24 and FY25E EBITDA stands reduced by ~3%. Overall we estimate 18% EBITDA CAGR over FY23-25E (ex 24x7). Maintain 'BUY' rating with revised TP of Rs5,200/share. We ascribe 22x EV/EBITDA multiple to hospital segment and 20x to offline pharmacy and AHLL, also assign zero value to the 24/7 business.
§ EBITDA at Rs4.9bn below estimate led by lower margins in hospital segment: Consolidated pre IND AS EBITDA reported at Rs4.35bn was below our estimate of Rs4.8bn. 24x7 digital app expenses were at Rs1.9bn (Rs1.75bn in Q3) and additional Rs280mn ESOP related non-cash expenses in Q4. Pharmacy OPM adjusted for 24x7 app exps expanded 20 bps YoY at 8.1%. Mature hospital EBITDA was down 3% QoQ, while EBITDA from new hospitals including proton was up 3% QoQ. Overall hospital OPM including proton declined 30bps QoQ to 24.4%. AHLL reported EBITDA of Rs255mn (flat QoQ) with 8.3% OPM.
§ Lower occupancy; healthy ARPOB: Overall occupancy stood at 64% vs 65% in Q3. ARPOB remained healthy at Rs.53.2K, up 3% QoQ and 10% YoY. Overall hospital revenues and EBITDA grew by 31% YoY and down 1% QoQ. Net debt increased by Rs 1.9bn QoQ to Rs 15.1bn. Mgnt. cited lower occupancy due to sustained reduction in scheme segment and also January being lot of holidays in South India cities.
§ Key con-call takeaways: (1) Hospitals - APHS guided occupancy closer to 70% by Q4FY24. Specialties now contribute 60% of total hospital revenues 2) Bed Expansion - Addition of 2000 beds over 3-4 years at a capex of Rs30bn across Mumbai, Gurgaon, Bangalore and Chennai markets. (3) Sees ARPOB growth of 7-8% annually, aided by better case mix and price hike in line with its historical trends (4) Apollo 24x7 - GMV was up 9% QoQ in Q4 and came in at Rs16.5bn in FY23. During Q4, GMV to revenue conversion was 43% vs 32% in Q3. Guided Rs 250mn reduction in losses by H1FY24 end and EBITDA break- even for entire Apollo Healthco from Q4FY24 onwards. Overall discounting has been reduced by 2-3% (5) Offline pharmacy – Net addition of 1012 stores in FY23 and guided for 500-600 stores in FY24. Total pharmacies stands at 5,541 (6) FY24 guidance: Guided for strong revenue growth in FY24 across segments with 15% growth in hospital segment, offline pharmacy growth of 19-20% and doubling of diagnostic revenues over next 3 years.
(Click on the Link for Detailed Report)
PL Research is also available on Thomson Reuters & FactSet.