Governments indifferent to common man's plight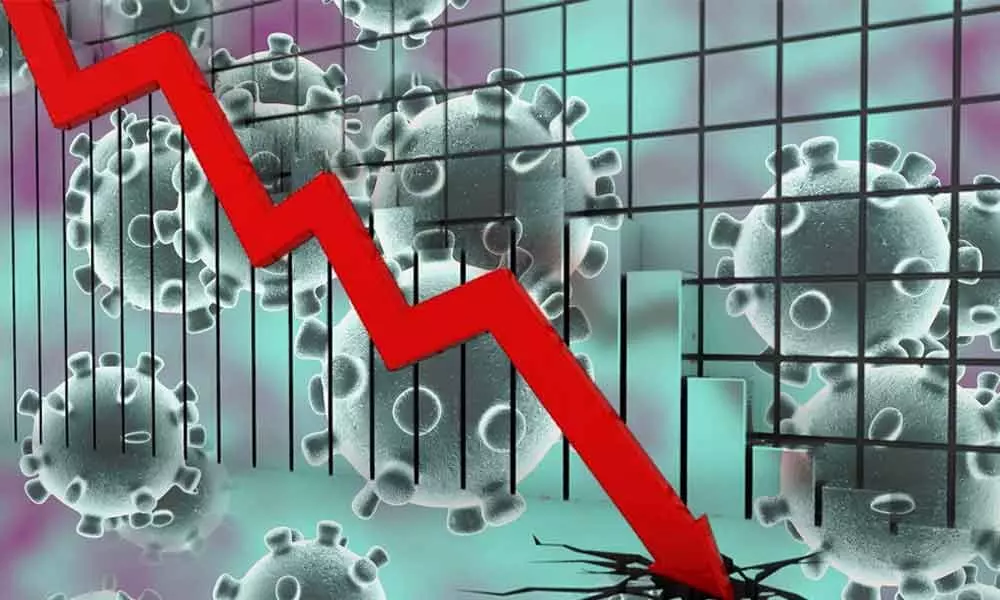 Highlights
The lockdown following corona pandemic has led to total collapse of country's economy. Every State has been pushed into serious financial crisis.
The lockdown following corona pandemic has led to total collapse of country's economy. Every State has been pushed into serious financial crisis. No one knows how and when it will be back on track. The State and Central governments are washing their hands off by giving relaxations. Though they know that it is very difficult to make the wheels of economy move, they refuse to accept it.
There have been regular video conferences between the Prime Minister and the Chief Ministers of various States. Every time, the States are ready with big wish list. They want permission to raise more loans, increase in FRBM limit and special packages from the Centre. But they are not coming up with any packages for the local industries. The governments should know that just giving relaxation from lockdown will not make any industry get back into action. The problems are more for MSMEs. Even in this case, the State governments want the Centre to come to their rescue. For example, Telangana Chief Minister K Chandrashekar Rao is also getting ready to explain the woes of industrial sector affected due to lockdown and is likely to seek a stimulus package for the revival of the industry, mainly medium and small industries which provide jobs to nearly 20 lakh people, in the PM video conference on Monday. This apparently indicates that the States are not ready to do anything from their side.
The problems of the MSMEs are that almost 50 percent of the semiskilled migrant labour from places like Bihar has gone back to their hometowns. The industrial units have no orders on hand. They are running short of raw material while the agencies from where they get the raw materials are still under lockdown. Revenue collection has been zero during the last 46 days. Take for example units where welding work is involved. The MSME units are not able to get welding rods or nuts and bolts. There are some works which only the semiskilled labour from Bihar can handle not the local ones. With no raw material and labour available, these units are opening their shutters and incurring more loss. Once they open the shutters, they have to pay minimum power charges. The workers too are demanding higher wages as they must work under pandemic conditions. As per guidelines, social distancing must be maintained which means that only 33 percent labour can work. This increases the recurring expenses. The productivity also goes down drastically. But the State governments do not seem to be giving any serious attention on working out strategies to help these units. In fact, they do not seem to be working on strategies to help even the common man.
For example, the power utilities have said that they would charge the same amount that was paid by consumers in May 2019. This is no relief. Once the lockdown is over and meter reading is taken, the category of every consumer would change from B to C and that is where they will have to pay hefty bills. Even if what they have paid during lockdown is adjusted, they will have to burn a big hole in their pocket. Instead it would have been better if the power utilities had asked to pay amount equivalent to the last year for the lockdown period and fresh reading would start from the day lockdown is lifted. They should have said that they will not charge the backlog amount since consumers have already paid the bills equivalent to what they did last year same time. The Centre too does not seem to be kind to the common man. They seem to be focusing only on their vote bank by giving money in the form of direct cash transfer. The Centre announced three months moratorium on bank loans and felt as if it had done great help. But this too is not going to help the common man who has lost half of his wages. It would have been better if they had waived interest for the lockdown period, but it did not have a heart to do that while it continues to treat big loan defaulters with kid glove. It is time the Prime Minister and the Chief Ministers kept the interests and problems of the middle class which happens to be the sincerest taxpayer in mind.