MyVoice: Views of our readers 16th March 2020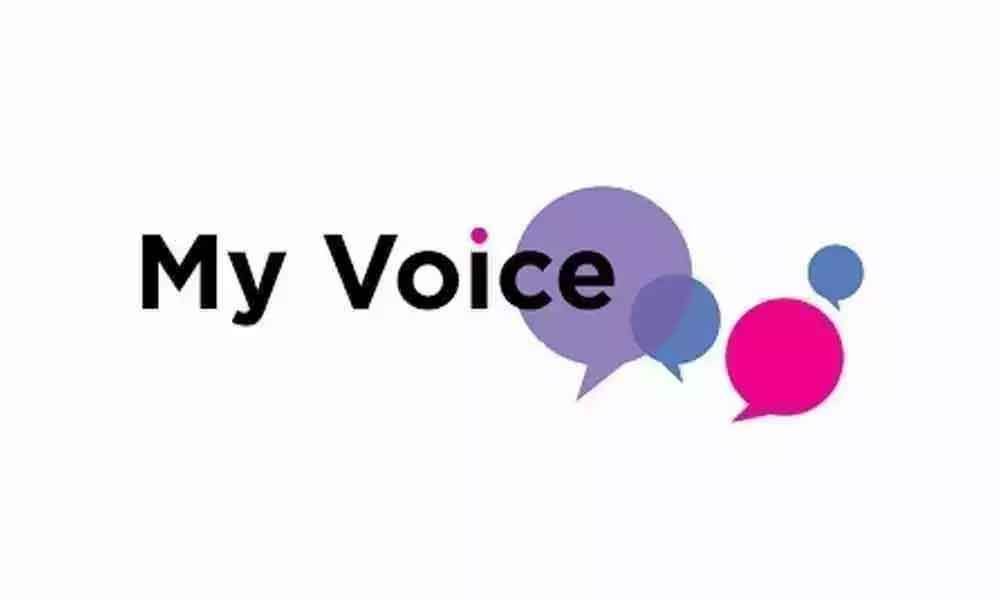 Highlights
MyVoice: Views of our readers 16th March 2020
Create awareness among people about coronavirus
As the government has declared Covid-19 a 'national disaster' in the wake of 84 positive cases, it is a matter of serious concern for all. The WHO has already declared it a pandemic. In order to fight the dreaded virus, we just have to take few measures.
One should ensure 100 percent sanitisation around oneself, wash hands with soap four to five times in a day and avoid gatherings. As the citizen of this country, it is our responsibility to create awareness among all, especially children and elders about the need to prevent the spread of killer virus.
Isha Poddar, Hyderabad
Keep our temples clean
Pilgrimage is considered to be bestowing immense satisfaction to those who repose faith in God. It paves way to achieve eternal abode leaving the material world. Recently, I went on a pilgrimage to Madurai, Rameswaram, Kanyakumari, Srivilliputturu and also visited a number of small temples nearby those temple towns. The deities in temples at Madurai, Rameswaram, Kanyakumari and Srivilliputturu are Meenakshi Amman, Ramalingeswara Swamy, Kanyakumari Amman and Godadevi Amman respectively. All the temples are magnificent and wonderful.
The architectural grandeur and mesmerising sculptures inside and around those temples are really mind blowing. But there is another side of those temples which is unpleasant to pilgrims. That is, insanitary and unhygienic conditions prevailing inside and around those temples. Dust and dirt are found everywhere. Some rubbish was found at some corners in the temples. Immediately one question arises in anybody's mind is: Is it so difficult to maintain those wonderful temples clean and tidy? Is it a herculean task to engage workers to clear them?
Or, is there any financial constraint for undertaking such works? The administrators should keep in mind that not only Hindus, foreigners from various countries are also visiting our temples. What impression do they carry back to their countries if our temples are maintained in such pathetic condition? The corridors, especially the 3rd corridor in Rameswaram temple is really world famous and stunning and stands as a challenge to modern day civil engineering.
The only thing required is to maintain them in proper condition. It is high time we introspected ourselves in this regard. The administrators of temples and the government of Tamil Nadu should rise to the occasion and take up all necessary steps to keep the temples clean and hygienic.
Vonteddu Nageswara Rao, Izzathnagar, Hyderabad
Stop private schools from fleecing common man
Kudos to Telangana High Court for directing the State government to prepare a policy on exorbitant school fees issue. For long, the issue has been lying unresolved because of the uncaring attitude of private school managements. This burning issue requires quick action, for which the Telangana government must come forward to help the parents.
Moreover, many private schools are collecting huge amount under different headings apart from admission. How can the middle class people pay Rs 1.5 lakh per year whose monthly income is a mere Rs 25,000? It clearly proves that only lakhpatis can send to their wards to private schools. Hope the Telangana government will frame law at earliest to support the middle class income group people.
S M Arif Hussain, Musheerabad, Hyderabad
Remembering a great genius
The man who heralded the mankind into twentieth century, Albert Einstein was born on 14th March at Munich in Germany, in 1879. He was initially dubbed as a dull and ordinary boy who used to remain aloof all the time.
It was Albert's mother who recognised his child's talent and used tell others that her boy was involved in thinking, that was the reason why her child used to remain aloof while others involved in play.
Albert was sent out of school for posing rational questions instead of mugging up the lessons. This boy, when turned 26, in 1905, published an article titled 'On Electrodynamics of Moving Bodies'. It has changed the dynamics of physics, his equation of E=mc2, his idea of mass, length and time are said to relative, as is proposed in his special theory of relativity. It changed the principles of physics laid by Isaac Newton and Galileo.
And his 'General Theory of Relativity', has opened vistas of cosmology proving that the force of gravitation is not the attraction between Earth and planets but due to the curvature of space-time. In 1921, Albert Einstein bagged the Noble Prize in physics for the discovery of "photo- electric effect".
Without this discovery, the branch of electronics would have remained lame and all the electronic gadgets the modern man is banking upon would have been unimagined.
Sane Shiva Shankar, Mahbubnagar
Education system needs to be overhauled
About 68 percent of the country's population is young. Unfortunately, the employment option for graduates and postgraduates in the country is grim. The degree that a student gets after working hard for three years or four years by spending lakhs of rupees does not come to his rescue with regards to employment.
Several reports suggest that employment situation in the country is worrisome. At present, the number of youths completing degrees in colleges, and universities is in crores. After completing the degree, the youth wanders here and there in search of employment but cannot find employment.
It is important that our education system needs to change. The present education system is not employment-oriented, it is necessary that education should be made job-oriented.
Gautam S R, Bhopal, MP
Subscribed Failed...
Subscribed Successfully...