Hyderabad: Cops nab 8 persons playing cards at New MLA Quarters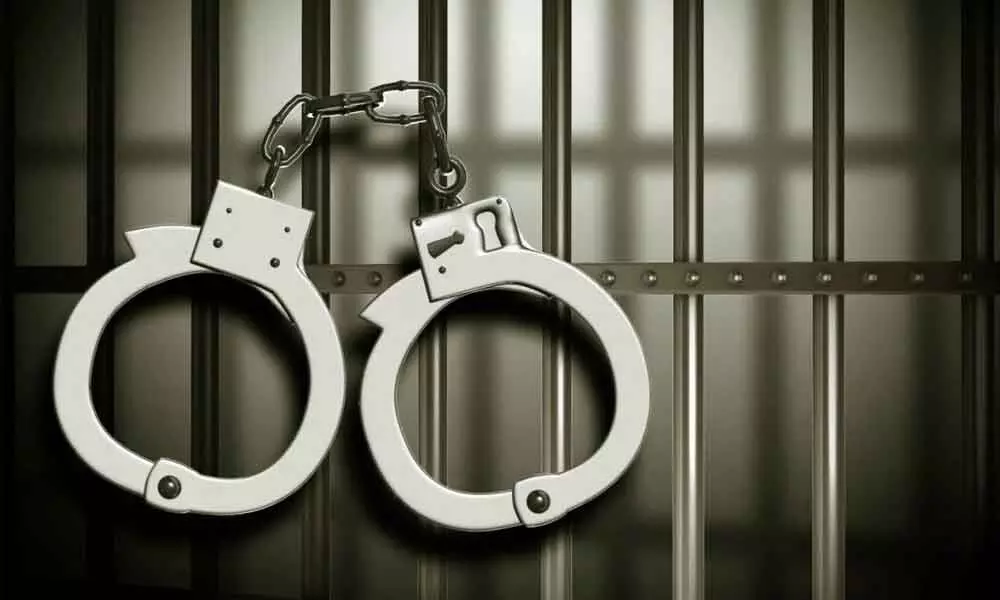 Highlights
The Saifabad police on Thursday night upon receiving a tip-off raided a quarters belonging to Ex-MLA and former minister of Congress, Mukesh Goud and arrested eight persons for playing cards at the quarters
Hyderabad: The Saifabad police on Thursday night upon receiving a tip-off raided a quarters belonging to Ex-MLA and former minister of Congress, Mukesh Goud and arrested eight persons for playing cards at the quarters.
According to police, they received information about some unknown men entering the quarters and indulging into playing cards along with consuming alcohol. Upon receiving the information, the cops raided quarter no 129 and arrested eight persons while seizing cash amount of Rs 1.12 lakh, two sets of playing cards and liquor bottles from the site.
Among the arrested was one retired government employee Kiran Kumar, who used to organise the gaming. The other accused were Satish Kumar, a supermarket businessman and resident of Vinaynagar colony in Saidabad, G Gopal Rao of Adarshnagar, C Pradeep, a construction businessman and resident of Padmarao Nagar colony, P Murali a businessman and resident of Khairtabad, S Manmohan a realtor and resident of Himayatnagar and Raj Kumar, a gym trainer and resident of Troop Bazar, the police said.
All the arrests were made under sections 3 and 4 of Telangana State Gaming Act and will be remanded to judicial custody.
Subscribed Failed...
Subscribed Successfully...