Three Doctors Have Won Noble prizes For The extraordinary works in Medical field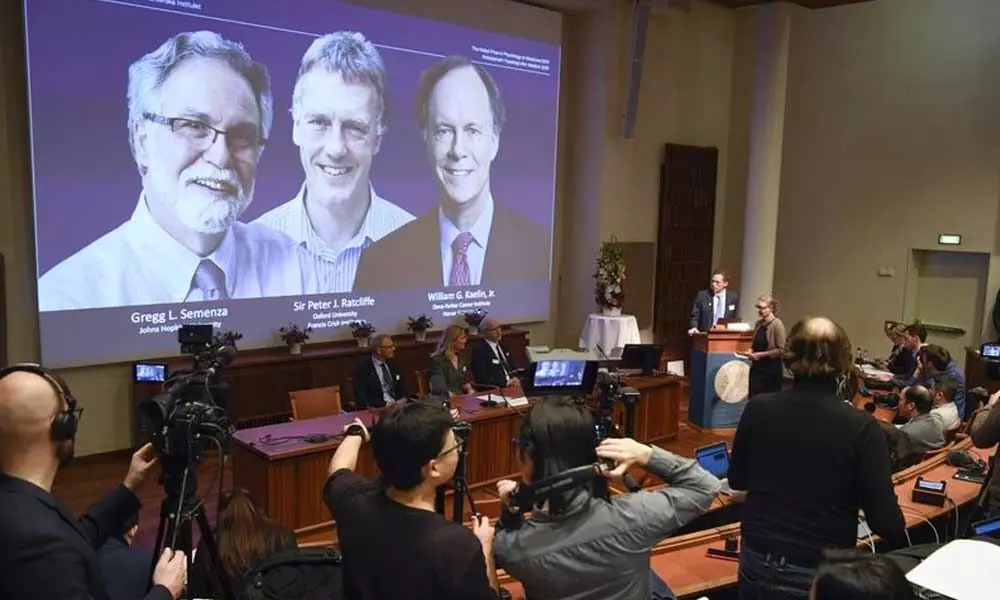 Highlights
Awards committee announced the Nobel Prize winners for the year 2019. Three have won the Nobel Prize for research on hypoxia.
The 2019 Nobel Prize in the field of Physiology or Medicine awarded on Monday to two Americans and a British scientist for their discoveries in how the body's cells sense and react to oxygen levels.
They found the way for new strategies to fight anaemia, cancer and other diseases. The Nobel Committee of the Karolinska Institute announced the winners.
The winners are Dr William G. Kaelin Jr. of Harvard University, Dr Gregg L. Semenza of Johns Hopkins University and Peter J. Ratcliffe at the Francis Crick Institute in Britain.
The trio shares the 9 million kronor ($918,000) cash award. It is the 110th prize in the category that has been awarded since 1901.
While announcing the winners, the Nobel Committee said the work by the three laureates has "greatly expanded our knowledge of how physiological response makes life possible." It said Semenza, Ratcliffe and Kaelin found "the molecular switch for how to adapt" when oxygen levels in the body vary, noting that the most fundamental job for cells is to convert oxygen to food and that cells and tissues regularly experience changes in oxygen availability.
BREAKING NEWS:
The 2019 #NobelPrize in Physiology or Medicine has been awarded jointly to William G. Kaelin Jr, Sir Peter J. Ratcliffe and Gregg L. Semenza "for their discoveries of how cells sense and adapt to oxygen availability." pic.twitter.com/6m2LJclOoL

— The Nobel Prize (@NobelPrize) October 7, 2019
Subscribed Failed...
Subscribed Successfully...