Gandhi Hill, Bhavani Island in Vijayawada to get a facelift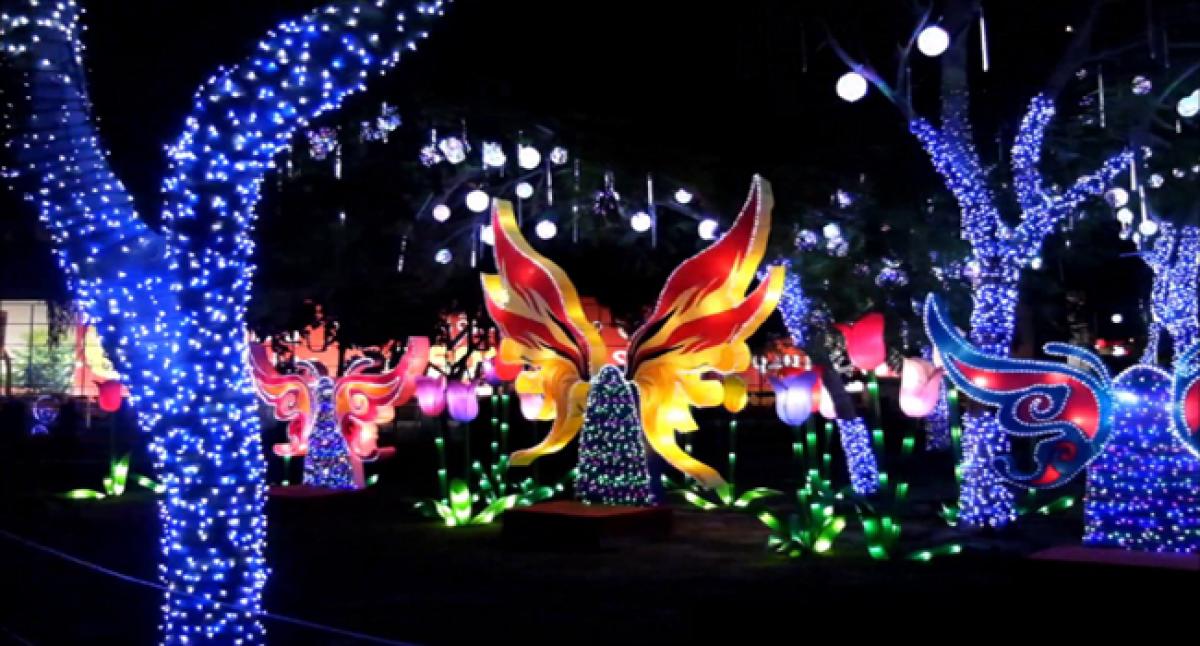 Highlights
The Andhra Pradesh Tourism Authority has decided to develop two important tourism projects historical Gandhi Hill and the Bhavani Island in the city The Gandhi Hill will be renovated with an outlay of Rs 5 crore with the cooperation of Gandhi Hill Foundation
Vijayawada: The Andhra Pradesh Tourism Authority has decided to develop two important tourism projects historical Gandhi Hill and the Bhavani Island in the city. The Gandhi Hill will be renovated with an outlay of Rs 5 crore with the cooperation of Gandhi Hill Foundation.
The Andhra Pradesh Tourism Authority Board took the decision at a meeting here on Friday in this regard following the guidelines of Chief Minister N Chandrababu Naidu to develop tourism under the purview of Amaravati capital location. Especially, planetarium in the Gandhi Hill would be developed as one of the model planetariums.
Initially, the cost is estimated at Rs 3.5 crore for the revival of planetarium. The board meeting also decided to restore the children train and develop greenery and landscaping works to provide good environment. Similarly, the library atop the Gandhi Hill would be remodeled, along with the other proposed modern amenities.
It may be noted that the Gandhi Hill has hoary history in the freedom movement. The Mahatma Gandhi visited the city and conducted a meeting near the hill. The museum and planetarium were established as memories of Gandhi by erecting his quotations. In view of past history, the state government decided to renovate the Gandhi Hill.
Likewise, the Bhavani Island also would be illuminated with 10 lakh LED lights. The illumination would give as new look to the Bhavani Island and it would also be a new attraction.
Under this project, various species of animals and other birds would be displayed with LED lighting technology. Andhra Pradesh Tourism Authority chief executive officer Himanshu Shukla said that the Bhavani Island would get place as one of the best tourism centres with the proposed new lighting system.