Protest over stoppage of land registrations in Vijayawada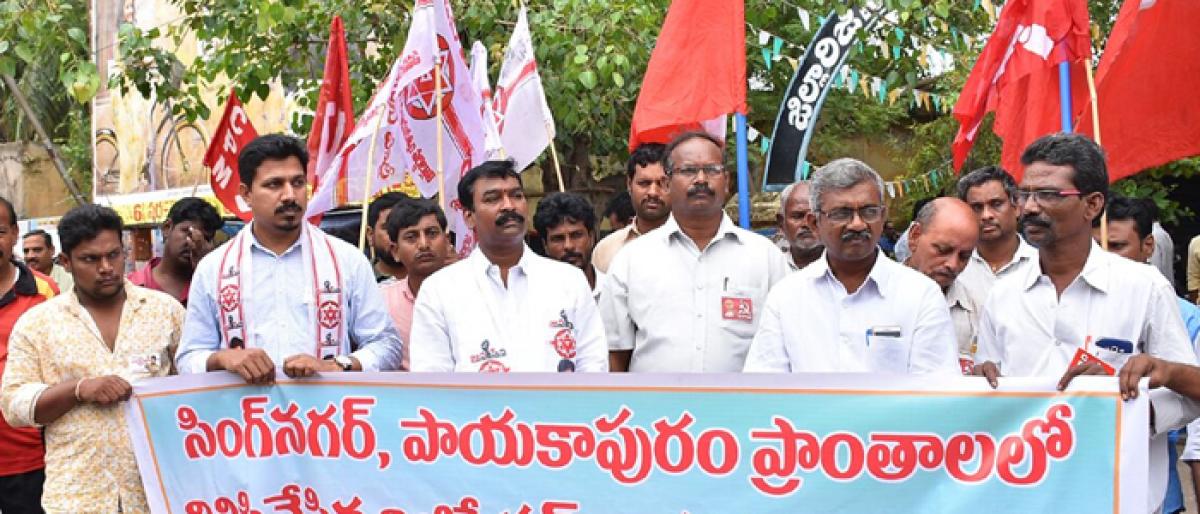 Highlights
The residents of Ajit Singh Nagar and Payakapuram staged a protest here on Monday, demanding that the government register the lands allotted to them
​Vijayawada: The residents of Ajit Singh Nagar and Payakapuram staged a protest here on Monday, demanding that the government register the lands allotted to them.
A representation on the same was given to the Registrar Singh by them under the leadership of CPM central city secretary D Vishnuvardhan on Monday.
Speaking to the media, Vishnuvardhan said that the government had stopped the house registration process at Ajit Singh Nagar and Payakapuram. As per the revenue records, survey numbers 17, 17A of Mutyalampadu and survey numbers 9, 60, 61 of Payakapuram were in 22A list.
He said that since 1960, the Vijayawada Municipal Corporation was acquiring lands at Ajit Singh Nagar and Payakapuram. Later, the government officials gave the land to the poor in a phased manner and since 1980 the lands were registered in the name of the beneficiaries.
He said that the registration process stopped couple of times since 2016 and the residents were facing many problems with the stopping the registration process.
Subscribed Failed...
Subscribed Successfully...