Thotapalli receives heavy inflows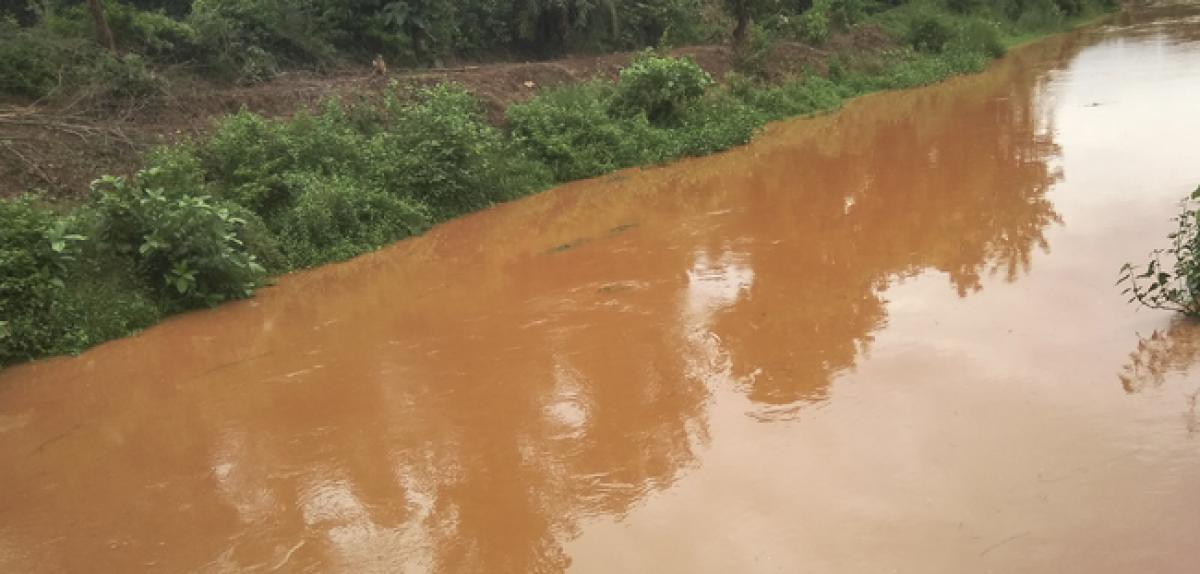 Highlights
Thotapalli reservoir project in Garugubilli mandal is receiving heavy inflow of water as the catchment areas in Parvathipuram and Odisha receiving heavy downpour in the past two days
Thotapalli (Vizianagaram): Thotapalli reservoir project in Garugubilli mandal is receiving heavy inflow of water as the catchment areas in Parvathipuram and Odisha receiving heavy downpour in the past two days.
The areas in Koraput and Rayagada districts in Odisha are receiving heavy rains and as a result, streams, tributaries like Janjhavathi and others have received heavy inflow.
With flood gates lifted from Nagavali river, the Thotapalli reservoir is receiving heavy inflow. Now, the water level in the project reached danger level and the authorities have released the water.
"This is the heavy rainy season and the reservoir receives heavy inflow for the next two months. So, the irrigation authorities are put on alert and the district administration had directed them to watch the water-level regularly and release excess water to save the villages," said assistant engineer of Thotapalli project P Srinivas.
The engineer said "We can't store water beyond the level. We have been receiving abnormal inflow from Nagavali as the catchment area receiving heavy downpour in the past two days. So, we have raised 5 gates to the height of 26-feet and released the excess water."
If the project staff fails to release the excess water on time, the villages like Pinninti Raminaiduvalasa, Basangi and Ullibhadra would be submerged with flood waters and the locals need to be relocated, he said.