Yet another suicide shocks SV Medical College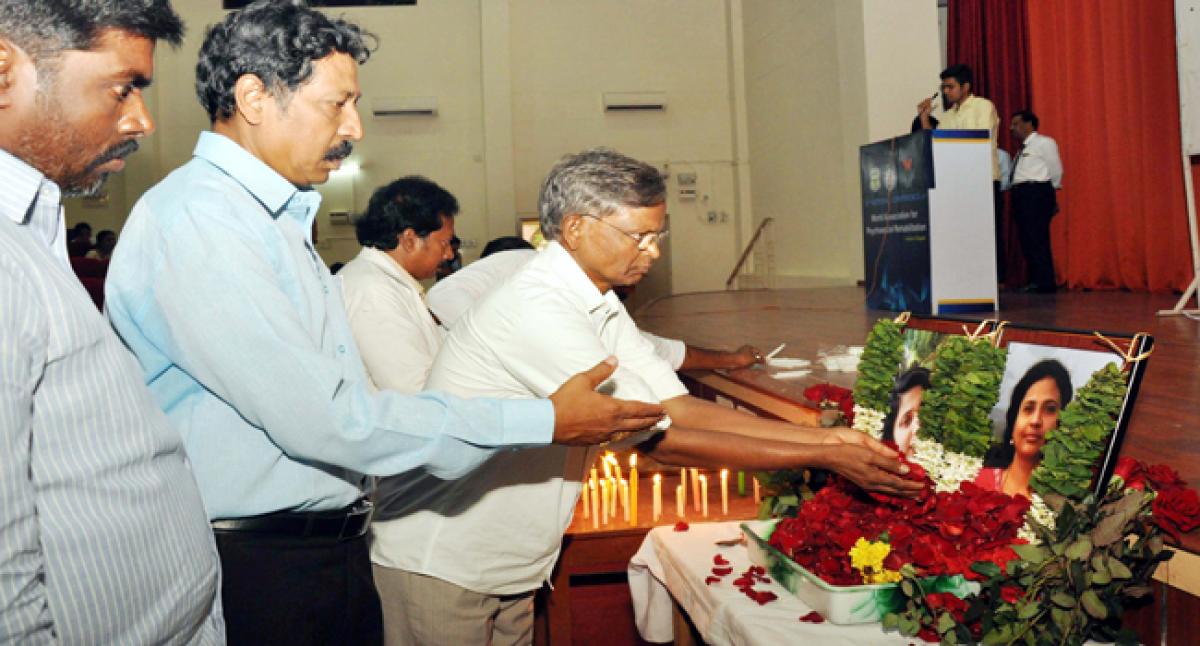 Highlights
A pall of gloom descended at SV Medical College in Tirupati on Monday with the twin suicides of medicos within the span of less than a week
Tirupati: A pall of gloom descended at SV Medical College in Tirupati on Monday with the twin suicides of medicos within the span of less than a week.
Though the two deaths took place at different places and for different reasons, it created a distressed feeling among other medicos and became the topic of discussion in the city. The students of SVMC gathered at the mortuary of SVMC to see the body of MBBS II year student P Geethika who hanged herself on Sunday evening in Tirupati.
Her suicide note was found late in the night which indicates that she took the decision due to her personal reasons. She apologised to her mother in that letter for taking such a decision, but said that she had no other go. Forensic Department doctors have completed autopsy to her body and later it was taken to her native place Kadapa by her kin.
Meanwhile, a meeting to condole the deaths of Geethika and Dr B Shilpa who committed suicide on August 7 at Piler, was held in SVMC auditorium on Monday. The meeting was coordinated by the Principal Dr G Ravi Prabhu. Former MP V Varaprasad attended the meeting and paid tributes to the two medicos.
He said that suicide is not solution for any problem and urged the students to become courageous. Several doctors of SVMC, colleagues of Geethika and Shilpa, JUDA leaders have expressed their feelings in the meeting.
Seniors advocated that they will be always approachable to anyone in need and can take their help. At mortuary the two former MPs V Varaprasad and Chinta Mohan have seen the body of Geethika and talked to her relatives.
On the other hand, SV University Vice-Chancellor Prof A Damodaram also appealed to the people in general and students in particular not to take extreme steps that cost their lives.
The deaths of SV Medical College students are unfortunate and it pains everyone. He observed that student life is very crucial in life which the students should make use of with utmost care. If there are any problems, they should solve them amicably by discussing with the right persons, he advised.
He said that in SV University, the experts of personality development already providing training to student fraternity to motivate them towards achieving goals with positive attitude. Students of SFI organised a dharna demanding justice to Dr Shilpa's family. District Collector PS Pradyumna has directed the Principal of SVMC Dr Ravi Prabhu to organise a personality development session to the students of their college on Tuesday.