GVMC launches massive drive against mosquitoes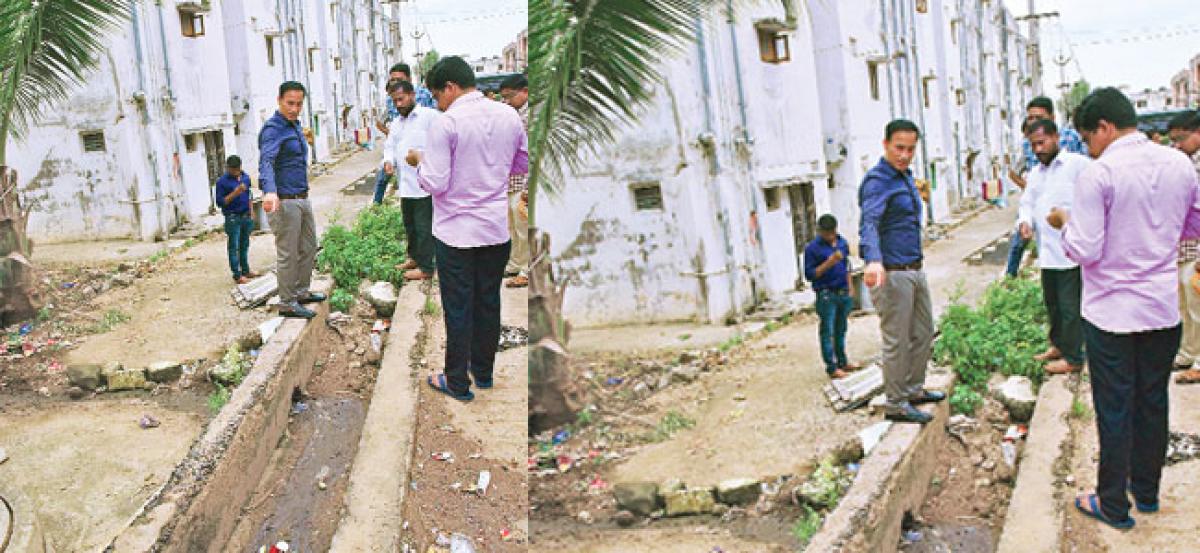 Highlights
With alarming increase of dengue patients and other deadly viral fevers, the Greater Visakhapatnam Municipal Corporation GVMC has spotted 33 hot spot areas which have most vulnerable place spreading dengue and malaria fevers in the city
Visakhapatnam: With alarming increase of dengue patients and other deadly viral fevers, the Greater Visakhapatnam Municipal Corporation (GVMC) has spotted 33 'hot spot' areas which have most vulnerable place spreading dengue and malaria fevers in the city.
Announcing a war against the mosquitos in the city, the GVMC launched massive steps to arrest the widely spread deadly fevers in the city. Chief Minister N Chandrababu Naidu, who convened a video conference with the district administration recently on the sanitation and spreading of dengue fevers in the city and district, warned the officials that he would not spare any official, who fails to control the fevers in the district.
With this strong warning from the Chief Minister, almost all the line department officials swung into action and inspecting the possible places for the spread of dengue. After witnessing the places, where number of dengue and malaria patients have been registering, the GVMC officials identified 33 hot spots, including Rajiv Gruha Kalpa Colony of Pothinamallayyapalem.
District Collector and Special Officer of GVMC Pravin Kumar, along with all the related officials on Wednesday, visited Rajiv Gruha Kalpa Colony and inspected the areas. The Collector witnessed that the residents are not cleaning their areas and causing for the spread of mosquitos. He directed the officials' for the removal of the garbage and unused material where the rainwater was being stagnated.
The Collector also informed the residents that the GVMC staff would maintain the streets and other public areas clean and dry. But the individuals should also maintain hygiene in their respective houses.
Later, addressing the media, Pravin Kumar said that war announced against the deadly fevers in the district and in the city. The administration has identified 33 hot spots and special sanitation drive would be conducted to contain the mosquitos.
All the line departments would take up immediate steps to arrest the deadly fevers in the district within a week. After completion of the special drive in 33 hot spots, the officials would concentrate in other areas, the Collector said.