Tenders invited for 2nd phase works: Somireddy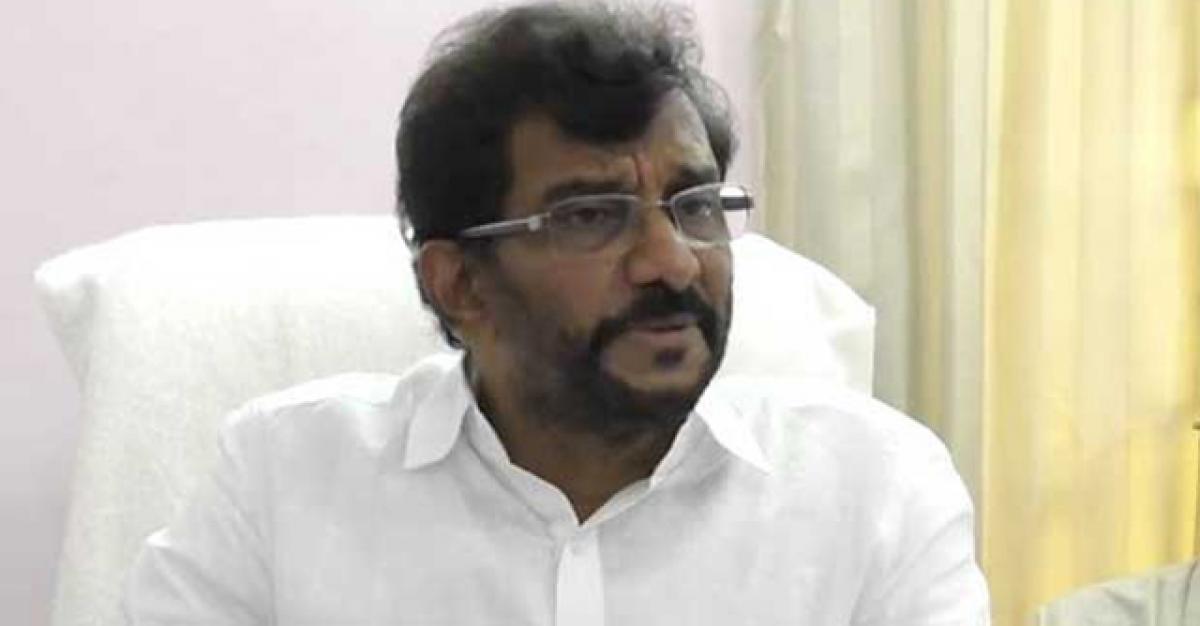 Highlights
Agriculture Minister Somireddy Chandramohan Reddy said that they had invited tenders for the second phase works of Somasila High Level Canal HLC
Nellore: Agriculture Minister Somireddy Chandramohan Reddy said that they had invited tenders for the second phase works of Somasila High Level Canal (HLC).
Addressing the meetings in Gudur and Manubole on Monday, the Minister said they were expecting pending forest clearance for Somasila project shortly. He informed forest clearance will be obtained for additional storage of water in Somasila Reservoir as they have sent a detailed report on the objections raised by the central government.
Somireddy said an additional 6 tmcft of water can be stored in Somasila Reservoir after getting forest clearance and additional acreage can be brought under cultivation in the district. He explained the government had provided water to 1.1 lakh acres after getting forest clearance for Telugu Ganga Project and works are going on for providing water for another 57,000 acres.
The Minister also said that the first phase works of Somasila HLC are under progress. "Works of Nellore and Sangam barrages are under progress and officials are striving hard for fast completion of the works. We had taken up Neeru-Pragathi works with Rs 1,000 crore and developed water supply system in the district to provide water for irrigation needs," said Chandramohan Reddy.
Now, there are 55 tmcft of water available in Somasila and Kandaleru reservoirs, he added. The Minister stated the district needs around 25 tmcft of water additionally and informed the gathering that 45 tmcft of Krishna water was distributed to the district even though there was no rainfall in Penna catchment area.
Minister informed that they had taken up works with Rs 100 crore under Neeru-Pragathi in Sarvepalli Assembly constituency. He further said tenders will be invited for Degapudi-Bandepelli canal works shortly. Manubolu mandal would be getting sufficient water from Somasila Reservoir through Kanapur canal and Kandaleru water through Bandepalli canal. Gudur MLA P Sunil Kumar was also present.