Pawan Kalyan weeklong tour of EG from Nov 2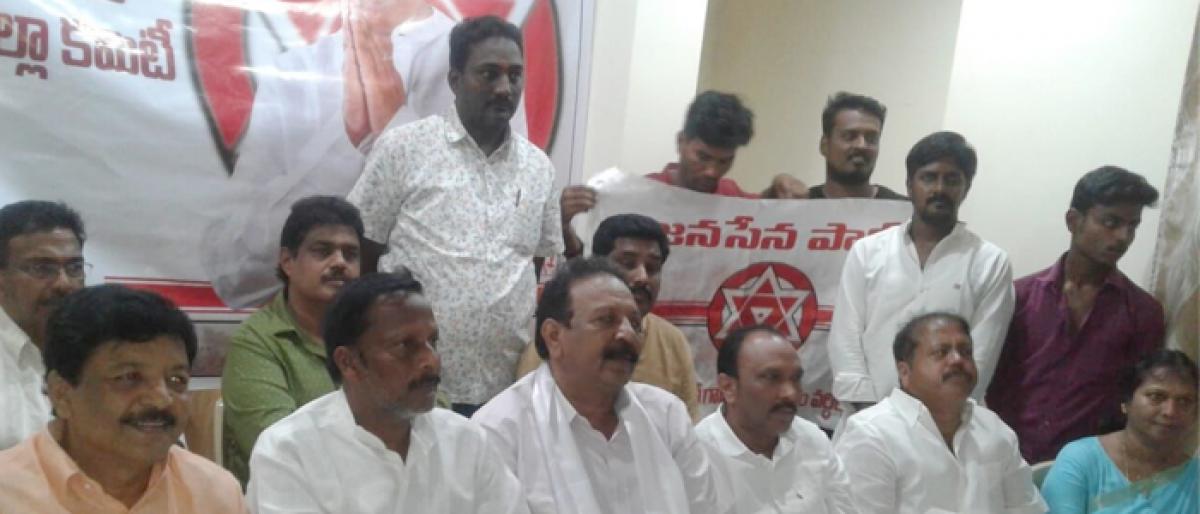 Highlights
Jana Sena Party JSP coordinator for East and West Godavari districts K Tulasi Rao, East Godavari coordinators P Adinarayana and S Raja Babu along with other leaders announced here on Tuesday that their party chief Pawan Kalyan will visit East Godavari district for one week
Tuni: Jana Sena Party (JSP) coordinator for East and West Godavari districts K Tulasi Rao, East Godavari coordinators P Adinarayana and S Raja Babu along with other leaders announced here on Tuesday that their party chief Pawan Kalyan will visit East Godavari district for one week.
Speaking to media persons here, the leaders said that the tour commences from Tuni on November 2 with a public meeting at Golla Appa Rao Centre as part of Porata Yatra.
The Porata Yatra continues in Kakinada Parliamentary constituency for one week and concludes in Kakinada on November 9. Kakinada urban and rural meetings would be followed by public meeting.
During the weeklong yatra, Pawan would cover all seven Assembly segments-- Tuni, Prathipadu, Jaggampeta, Peddapuram, Pithapuram, Kakinada Urban and Rural constituencies.
The leaders thanked the public for making the Jana Sena Kawatu at Dowlaiswaram on October 15 a success.
The party leaders, Pantam Nanaji, Kandula Durgesh, Makineedi Surya Kumari and others were present.