Prayoga Nataka Prasthana Sadassu held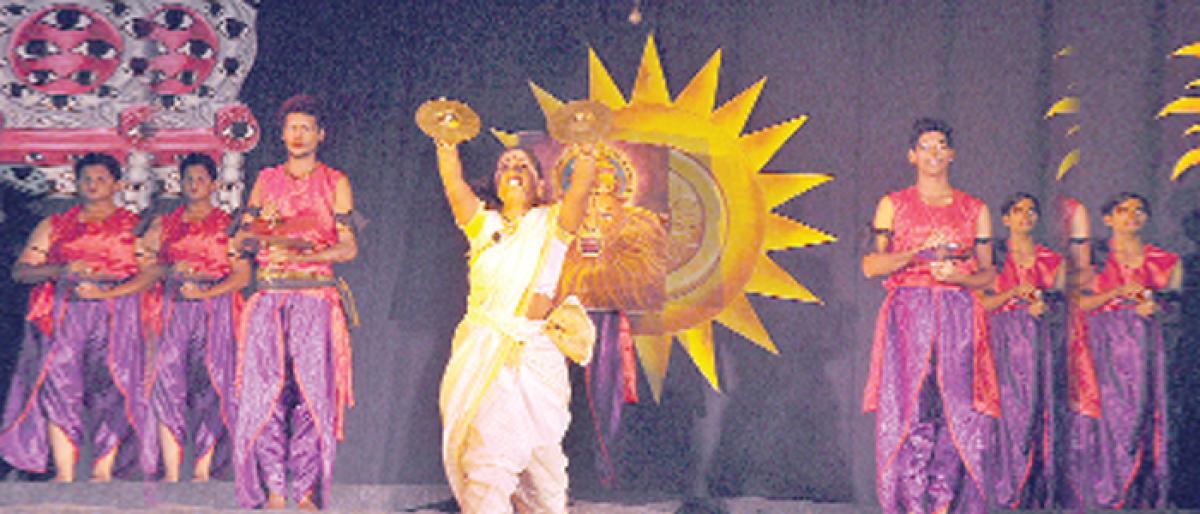 Highlights
Commemorating the birthday celebrations of theater legend Padmabhushan AR Krishna, the Andhra Pradesh Nataka Academy organised a seminar titled Prayoga Nataka Prasthana Sadassu on Tuesday at Sidhartha Auditorium, Vijayawada
Vijayawada: Commemorating the birthday celebrations of theater legend 'Padmabhushan' AR Krishna, the Andhra Pradesh Nataka Academy organised a seminar titled 'Prayoga Nataka Prasthana Sadassu' on Tuesday at Sidhartha Auditorium, Vijayawada.
The morning session started with a brief introductory note of the chief guest Mandali Budha Prasad, Deputy Speaker, AP Assembly.
He opined that these seminars will give enthusiasm to the young generation who are working for theater.
D Vizia Bhaskar, CEO, AP Creative and Culture Commission, DSN Murthy, DS Deekshit, AJ Bikshu, Nagnamuni, GS Prasada Reddy and others spoke on the modern theater and also experiments in theater.
The speakers also touched the works of AR Krishna who did many experiments on stage. Further, Gummadi Gopalakrishna, President, AP Nataka Academy recollected the memories with his Guru AR Krishna.
A large number of young theater lovers were gathered in the auditorium to gain knowledge.