Aryapuram Coop Bank marching ahead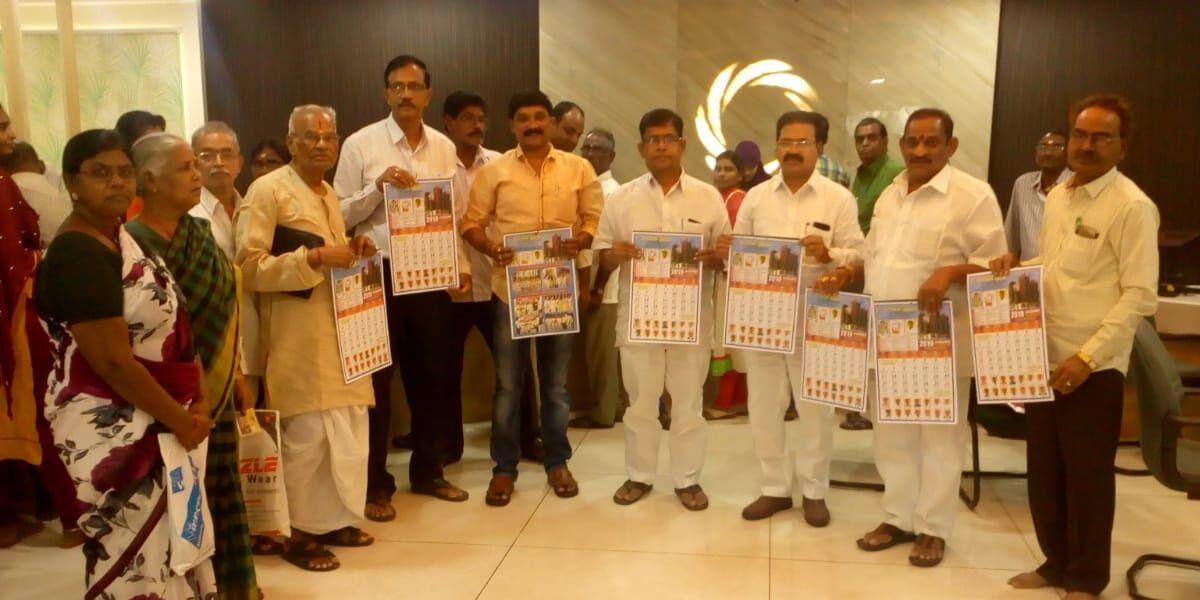 Highlights
The Aryapuram Cooperative Urban Bank chairman Challa Sankar Rao released the Banks 2019 calendar at the bank premises here on Monday in the presence of bank directors and officials
Rajamahendravaram: The Aryapuram Cooperative Urban Bank chairman Challa Sankar Rao released the Bank's 2019 calendar at the bank premises here on Monday in the presence of bank directors and officials.
Later, he said that the Bank is regularly printing calendars for the last several years for its customers and this year at about 30,000 calendars were printed.

Moreover, the bank is marching ahead on all fronts. For the convenience of customers, the bank entered into core banking system and the bank customers can withdraw amounts from ATMs of any bank anywhere in the country.
The Bank received the laurels of Reserve Bank of India (RBI) for its functioning and various facilities were provided for the customers. The bank is planning to open more branches in various cities of the state also, he said.
Bank vice-chairman Ayyala Gopi, directors S Srihari, N Balaraju, M Madhav, Y Ranga Babu, NV Ramana, chief executive officer Sudhakar Rao, assistant secretary Nageswara Rao and others were present.