Talk on Compliance Readiness organised in Vijayawada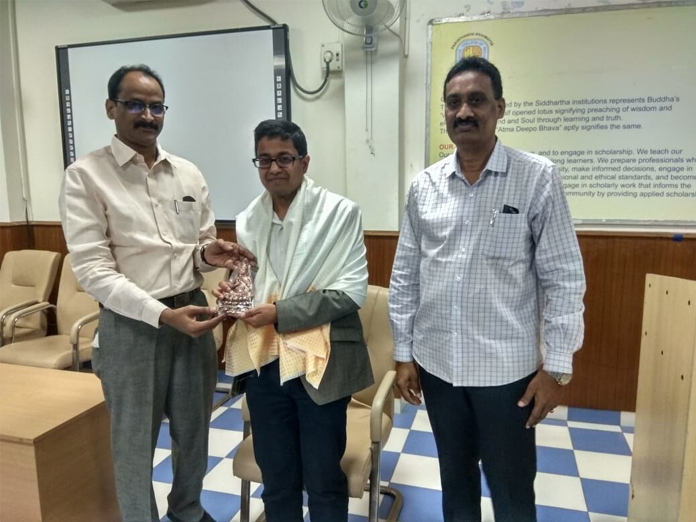 Highlights
The Post Graduation Department of Commerce and Business Administration of PB Siddhartha College of Arts and Science organised an invited talk on Compliance Readiness on Monday
Vijayawada: The Post Graduation Department of Commerce and Business Administration of PB Siddhartha College of Arts and Science organised an invited talk on 'Compliance Readiness' on Monday.
Chief guest of the programme was Manish Choudhary, CEO, Tally Education Private Limited, Bangalore.
Speaking on the occasion, Manish said that the legacy of slab rates of old regime transcended to the present Goods and Service Tax (GST) regime.
The diverse nature of Goods and Services, the size and type of buyers and sellers, location of buyers and sellers made the GST more complex.
He said that the high rent seeking nature of the governments worldwide made the taxation compulsory. Later, he interacted with the students.
Prof Rajesh C Jampala, college Dean, Dr Meka Ramesh, Principal, Raghu, YS Asst Regional Manager, Tally Education Pvt Ltd, students were present.