Andhra food festival begins in vijayawada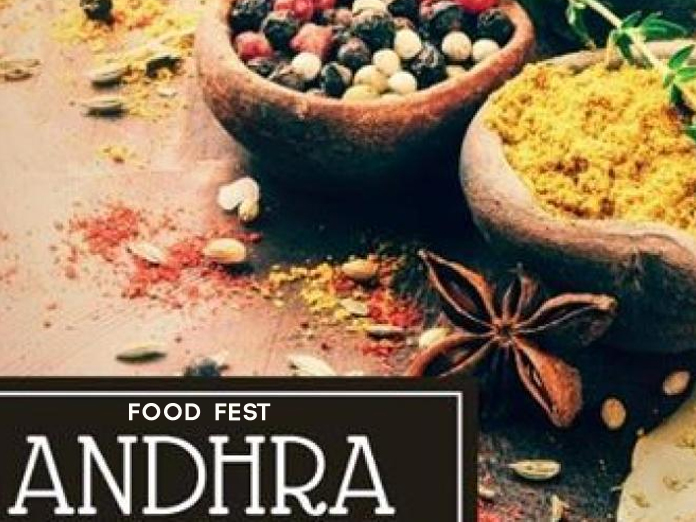 Highlights
The food lovers of Vijayawada can relish a variety of Andhra traditional recipes at the 15day Andhra Food and Sweet Festival organised by the Andhra Pradesh Tourism Department which has been continuously taking various initiatives to bring the local cuisines more popular
Vijayawada: The food lovers of Vijayawada can relish a variety of Andhra traditional recipes at the 15-day 'Andhra Food and Sweet Festival' organised by the Andhra Pradesh Tourism Department which has been continuously taking various initiatives to bring the local cuisines more popular.
The Tourism and Cultural Affairs secretary Mukesh Kumar Meena inaugurated the Andhra Food Festival at Novotel on Friday.
Speaking on the occasion, he said that Andhra cuisine is a very famous and different tourists who come to Andhra wanted to know about delicious traditional and authentic food rather than others.
Andhra food festivals were now being conducted across the state in order to reach tourists with the nutritional value of Telugu cuisine.
The starters include fresh veggies and sprouts in the vegetarian menu and Kodi Vepudu (Chicken Fry), Bamboo Chicken and fish fry.
The main course includes Kodi Pulav (Chicken Pulav), Lemon Rice, Tomato Rice and jeera rice.
The main course in the vegetarian menu has Tomota Pappu (dal), mudda pappu, Potato fry, and a variety of pickles. The lavish spread of sweets includes ariselu, Poota Rekulu, kobbari burelu and cashew nut.
Prof Jayarami Reddy, chairman APTDC, Srinivas Rao, chief marketing officer, AP Tourism, Dr Sambasiva Rao, Director Administration, Jaya Kumar, representative from Europe, Novotel hotel management and staff were present.