HPCL hailed for providing skill development training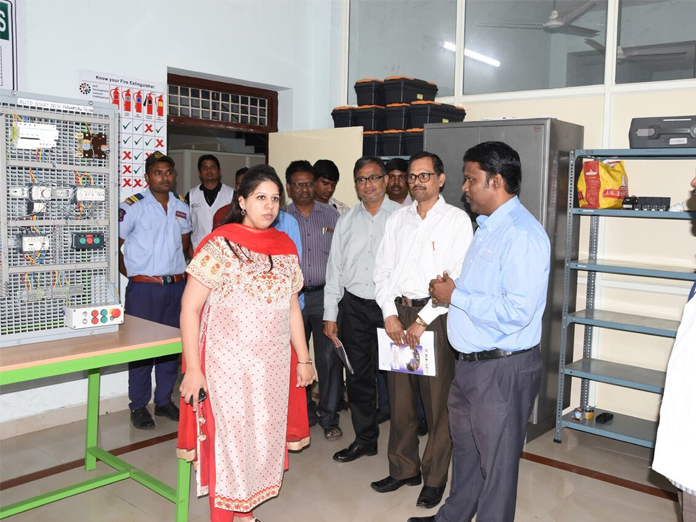 Highlights
Managing Director and CEO of Andhra Pradesh Skill Development Corporation Dr Kritika Shukla visited the Skill Development Institute, Arilova, SDIA being run by Hindustan Petroleum Corporation Limited HPCL here on Saturday
Visakhapatnam: Managing Director and CEO of Andhra Pradesh Skill Development Corporation Dr Kritika Shukla visited the Skill Development Institute, Arilova, (SDI-A) being run by Hindustan Petroleum Corporation Limited (HPCL) here on Saturday.
She witnessed the facilities in the institute including laboratories and workshops. She inaugurated three more skill development courses in the SDI-A.
SDI-A chief manager C V Narasimha Das informed to her that the institute recently signed an MoU with an international agency Ome-Cop to provide jobs to the successful trainees of institute at various countries.
The institute has imparted training to 5,000 youth in various programmes and provided jobs to them in the past two years, Das informed to Kritika Sukla.
On the occasion, Kritika Sukla assured to provide all sort of help to the SDI-A from the Andhra Pradesh Skill Development Corporation.
She also praised the HPCL management against the success in the skill development training. SDI-A secretary Nagesh, senior managers Mahesh and P Srinivasa Rao were also present.