'Mahila Fest 2019' on Feb 12, 13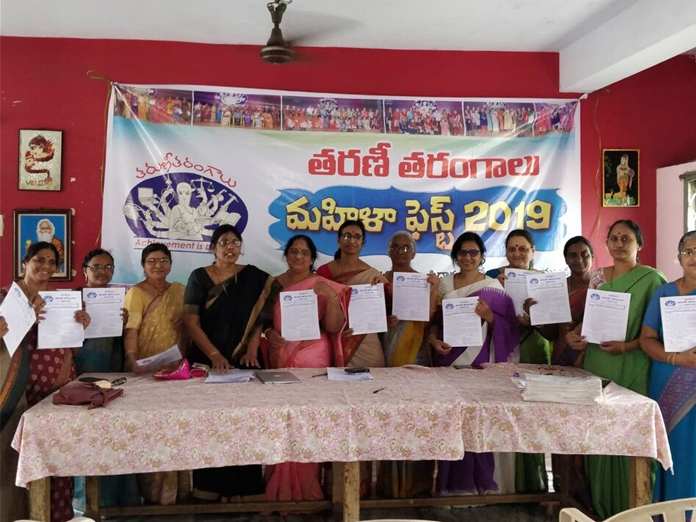 Highlights
Despite advancement in technology, computer revolution and robotics, women in society are treated as second grade citizens and not given importance, lamented Taruni Tarangalu TT general secretary G Jyothsna at a programme organised here on Friday
Vijayawada: Despite advancement in technology, computer revolution and robotics, women in society are treated as second grade citizens and not given importance, lamented Taruni Tarangalu (TT) general secretary G Jyothsna at a programme organised here on Friday.
To overcome the stigma and feel that there are second to none many organisations were trying to support the women and TT was organising various programmes to bring out hidden talent and creative skills among women.
In this connection TT would organise a two-day 'Mahila Fest 2019'. A poster was released in this connection.
Speaking on the occasion, Jyothsna said that the two-day festival would be organised at PB Siddhartha College of Arts and Science on February 12 and 13.
She recalled that earlier for the fest they had conducted 18 events and would plan the same for this fest which include games, songs, events on creative skills which would help the women.
About 1,500 students and women would participate in the two-day festival and appealed to women to participate in large numbers and make the fest a grand success.
TT president Raavi Sharada, members K Swaroopa Rani, N Vidyakanya, Vani, Dr A Neeraja, V Kameswari, Usha Rani, Ratna Kumari and others were present.