Adventure Sports building inaugurated at Gandikota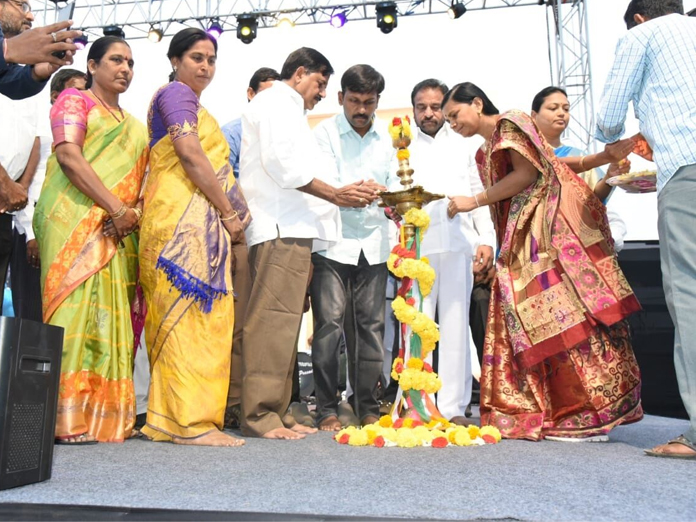 Highlights
As part of Gandikota hereditary celebrations, Marketing Minister C Adinarayana Reddy, MLC P Ramasubba Reddy, Collector CH Harikiran inaugurated Adventure Sports Academy ASA administrative building, hostel buildings for both boys and girls which were constructed at a total cost at Rs 270 crore at Gandikota village in Kadapa district on Saturday
Kadapa: As part of Gandikota hereditary celebrations, Marketing Minister C Adinarayana Reddy, MLC P Ramasubba Reddy, Collector CH Harikiran inaugurated Adventure Sports Academy (ASA) administrative building, hostel buildings for both boys and girls which were constructed at a total cost at Rs 2.70 crore at Gandikota village in Kadapa district on Saturday.
Speaking to media persons, the minister said that Chief Minister Chandrababu Naidu took initiative to construct buildings for sports for the benefit of youth.
He said following introduction of several tourism projects will help to increase the land rates in surrounding areas.
The minister also said that government also planning to construct rope way in view of attracting more tourists to this place.
He said that boating in Gandikota reservoir is already available as number of tourists are visiting this place during holidays.
He said Chief Minister N Chandrababu Naidu is keen to promote tourism spots in a big way for providing employment as well as generating income to the State.
On this occasion the minister has inaugurated Gandikota celebrations by lightning the lamp.