GITAM students win Tata Crucible Business quiz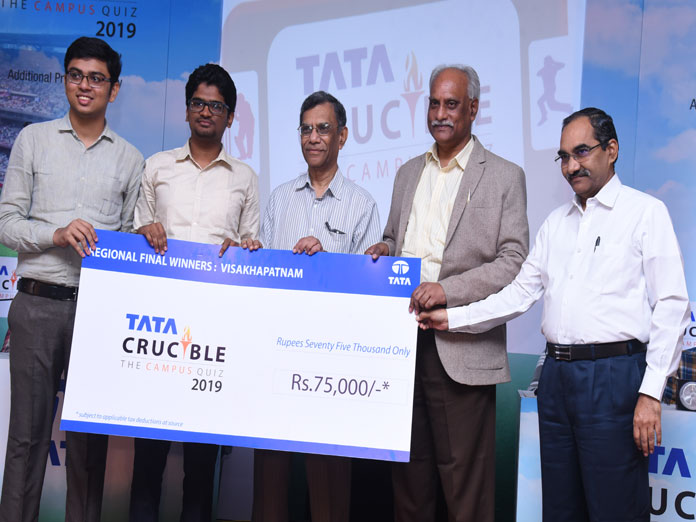 Highlights
Ashish Samarpit and Syed Salman from GITAM Deemed to be University have emerged winners in the regional level Tata Crucible Business Quiz organised by Tata Group here at GITAM University campus on Friday
Visakhapatnam : Ashish Samarpit and Syed Salman from GITAM Deemed to be University have emerged winners in the regional level Tata Crucible Business Quiz organised by Tata Group here at GITAM University campus on Friday.
They have won a prize money of Rs 75,000 and are gearing up for the zonal round and then for the finals at the national level. Noted quizmaster Giri Balasubramaniam, popularly known as Pickbrain hosted business quiz.
In total, 6 teams from various B-Schools participated in campus quiz. The students who won the first prize are studying their MBA programme in GITAM Institute of Management. The third prize winners Jayant Khater and SVN Raju also represented from GITAM Institute of Management.
GITAM In-Charge Vice-Chancellor Prof K Sivaramakrishna, Hyderabad Campus Pro Vice-Chancellor Prof K Sivaprasad, Institute of Management Principal Prof K Lakshimiprasad, Institute of Management Principal Prof P Sheela appreciated the students for their achievement.