Mahindra Alturas G4 Launch Tomorrow; Will Rival Toyota Fortuner, Ford Endeavour
Highlights
Mahindra is getting ready to put on its big boy pants with the upcoming Alturas G4 SUV, which is set to launch in India tomorrow This is the first time Mahindra will be present in the Rs 30 lakh SUV segment, a space dominated by the likes of Toyota Fortuner and Ford Endeavour
The Mahindra Alturas G4 will get a 360-degree camera that will make it easy to park in congested spaces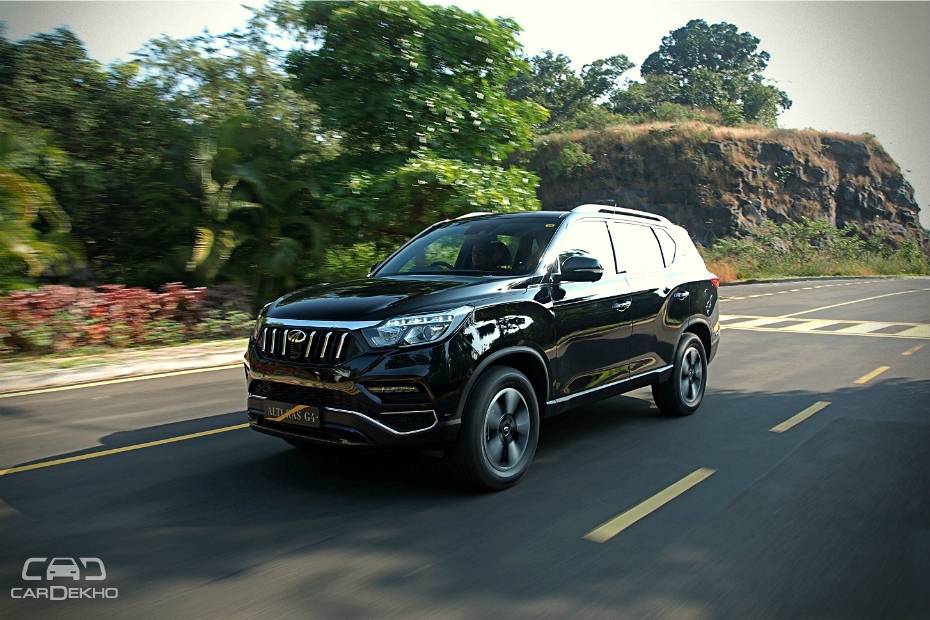 The Alturas G4 will take over the mantle of Mahindra's flagship SUV from the XUV500

The new SUV will be offered in two variants - 2WD and 4WD - only

We expect Mahindra to undercut the opposition by a margin of Rs 1 lakh - Rs 2 lakh
Mahindra is getting ready to put on its big boy pants with the upcoming Alturas G4 SUV, which is set to launch in India tomorrow. This is the first time Mahindra will be present in the Rs 30 lakh SUV segment, a space dominated by the likes of Toyota Fortuner and Ford Endeavour. The Skoda Kodiaq and Volkswagen Tiguan also exist in this segment, but they are priced a tad bit higher.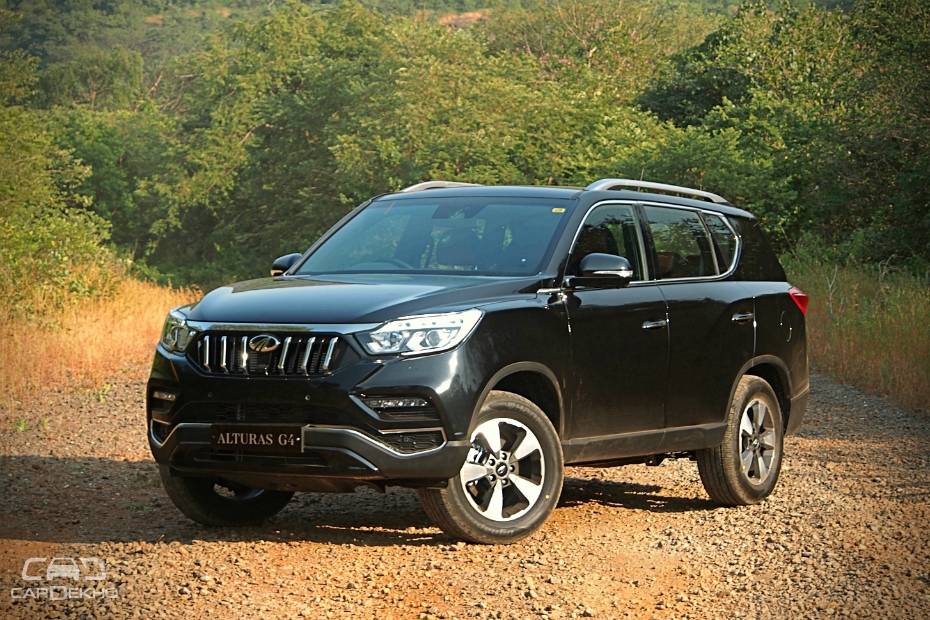 Under the bonnet, the Alturas G4 has a 2.2-litre turbocharged diesel engine that is good for 181PS of max power and 420Nm of torque. Power is channeled to the wheels through a 7-speed automatic gearbox sourced from Mercedes-Benz. Mahindra has stated that the Alturas G4 will not be available with a manual transmission. Instead, it will be available in two variants - 2WD and 4WD. The 2WD variant is expected to will miss out on a couple of features when compared to the 4WD variant.
The Alturas G4 will be quite a feature-loaded package and will get a couple of segment-first features as well. The main feature here to catch everyone's attention will be the 360 degree camera that will be a boon while parking a car of this size. What will really sell it for Mahindra is the fact the none of its immediate rivals - the Toyota Fortuner and Ford Endeavour - offer this feature. However, the Endeavour does come with a semi-park assist feature. Also, the interiors are draped in Nappa leather and everyone who has driven the Alturas G4 on the media drive seems to be raving about the interior quality. So, expect the feeling of sitting in something more premium than a regular Mahindra when you step into the cabin of the Alturas G4.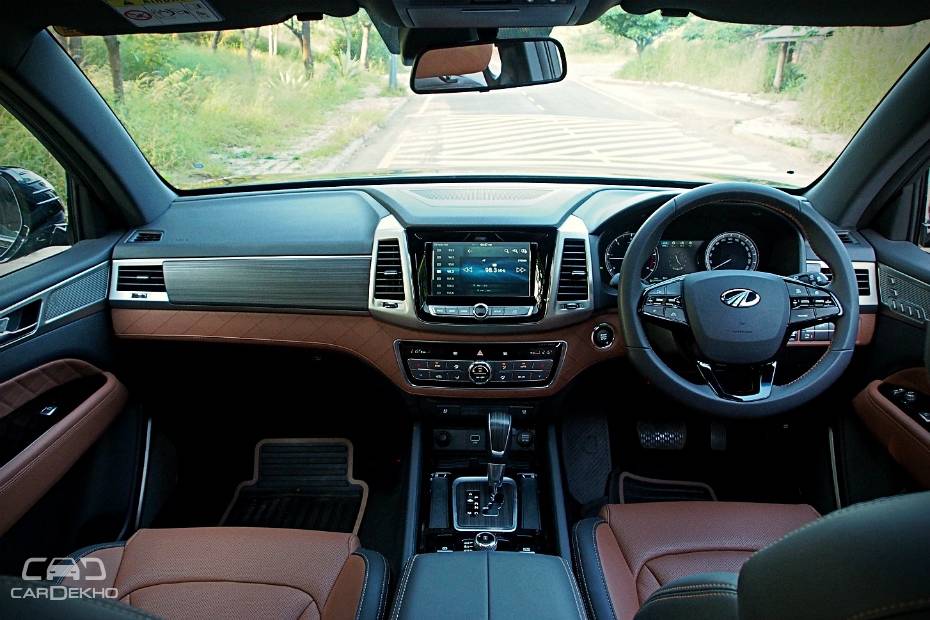 Furthermore, you get neat little features like easy access. This feature slides the driver seat back when you open the door and slides it back to its original position after you close the door. The outside rear view mirrors also get a tilt down feature when the reverse gear is engaged. Front and rear parking sensors, ventilated seats, electric tailgate and dual zone climate control with blower units for second and third row seats are also offered on the Alturas G4. All these features will definitely make Mahindra's new SUV feel premium.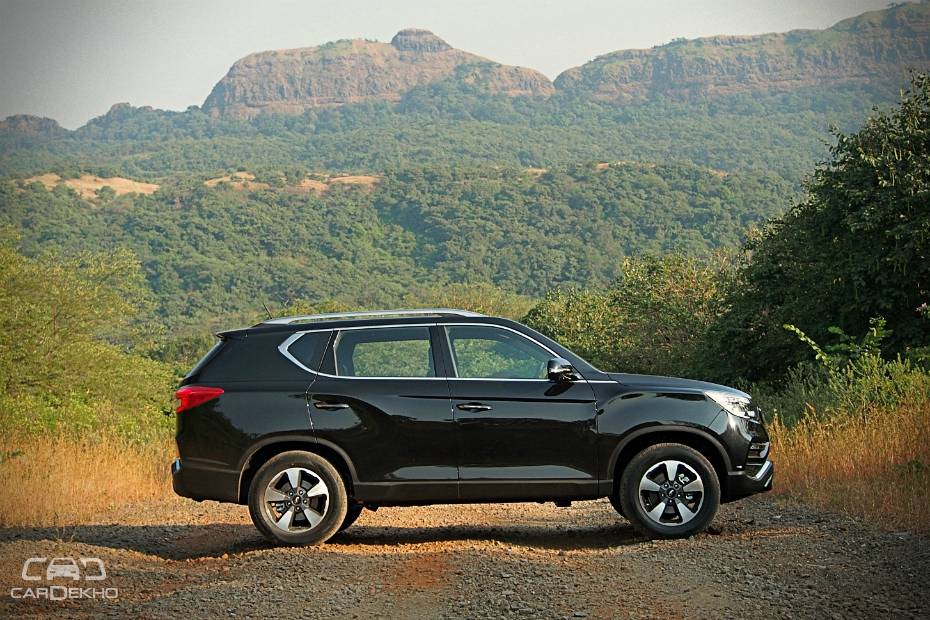 We expect Mahindra to price the Alturas G4 aggressively. Anything within the Rs 30 lakh bracket (on-road price) will definitely hit the spot with customers as kit on offer makes it a value-for-money proposition. We've driven the Alturas G4 already, and if you would like to read our thoughts on it, head here. Mahindra could also launch the SUV with an introductory price that would be hiked at a later stage, once people are raving about the new Mahindra in town.