Conduent India: IT company beating the market trends, bullish on India expansion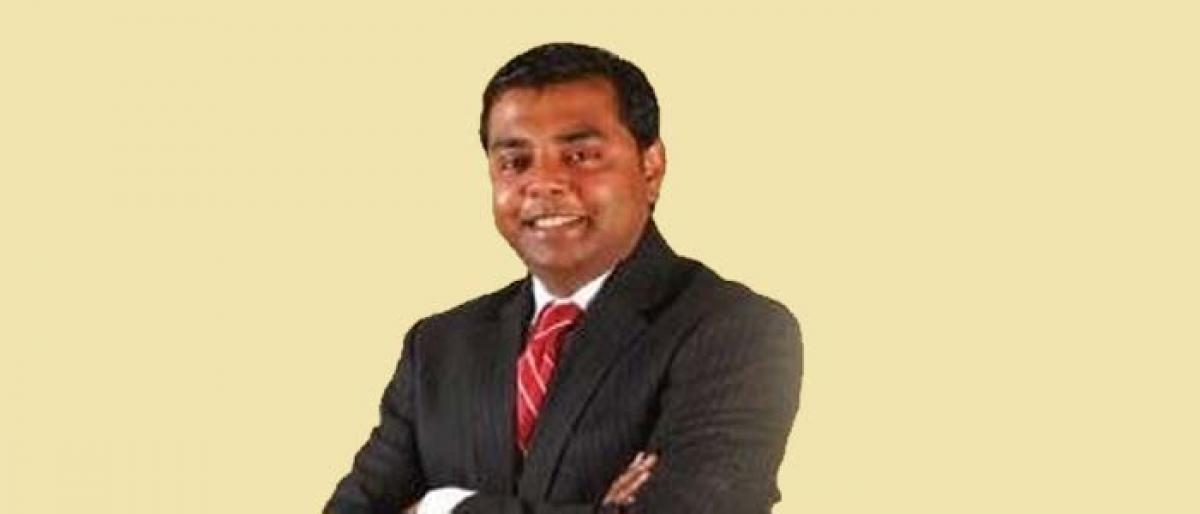 Highlights
Conduents India center has more than 12,000 employees who are operating from 12 offices in 8 cities Of the 8 cities, core business units include NCR Noida and Gurgaon, Bangalore, Hyderabad, Kochi and Visakhapatnam
1. How big are Conduent's operations in India?
A: Conduent's India center has more than 12,000 employees who are operating from 12 offices in 8 cities. Of the 8 cities, core business units include NCR (Noida and Gurgaon), Bangalore, Hyderabad, Kochi and Visakhapatnam. Conduent India manages business processes with technical solutions for human resources, healthcare, insurance, benefits outsourcing, financial and accounting process, insurance, transportation, workers' compensation and more.
2. Why did the company choose a location like Visakhapatnam and how is the city different from other centres like Pune or Hyderabad?
A: India is a strategic growth region for Conduent and we are excited about the potential that the country offers. As a technology-driven digital interactions company, we are focused on regions that have the right talent for the work.
Visakhapatnam and its surrounding areas provide access to a professional labor market specializing in technology. The city's highly skilled and talented workforce and premier educational institutes are some of the reasons to choose this location for our expansion. Access to global business partners and a positive business environment for setting up operations made it an attractive market.
3. Could you please expand on Conduent's plan and strategy for hiring in Visakhapatnam?
A: Visakhapatnam offers a talent base that includes many individuals who are not only skilled in technology, but are also experienced in operating a delivery model from a global perspective.
In October last year, we signed a memorandum of understanding (MoU) with the Andhra Pradesh government to set up operations in Vishakhapatnam. In less than six months after announcing a three-year timeline for establishing a development center in Visakhapatnam's Fintech Valley, we inaugurated our first office in the city in March this year.
4. It has been highlighted that you aim to create 5,000 jobs in Visakhapatnam alone – what is the nature of these hirings?
A: Vishakhapatnam is going to be a key centre for service delivery. The jobs created by us will support all our primary business functions.
5. Are you on pace to meet you hiring goals for the Visakhapatnam centre?
A: Conduent has been pleased by the response from the talent available in Visakhapatnam. In less than three months of starting operations we expanded our physical infrastructure in the Fintech Valley to accommodate the number of employees we previously estimated reaching in six months. Today, we have created over 500 new jobs in the region and expect to continue to grow at a steady pace.
6. As the new APAC CEO, where does India stand on the overall APAC priority market?
A: The entire APAC region is a key growth and delivery market for Conduent. As Conduent aims to grow, APAC and India will form an integral part of our overall strategy and we expect them to grow as key delivery centers. India is expected to play a critical role in strengthening the company's innovation and technology agenda. The company's focus on India as a priority market entails harnessing skilled professionals to support our accu-shoring philosophy. Accu-shoring means that we will perform work in locations where we can deliver the greatest value for our clients (externally) and for ourselves, internally, and where it makes the most sense globally from an economics and talent perspective. It will ensure we have access to a broader diversity of ideas and best practices.
Lokesh Prasad, CEO- Asia Pacific, Conduent Inc.
Interested in blogging for thehansindia.com? We will be happy to have you on board as a blogger.