PULSUS Health Informatics facility to come up in Chhattisgarh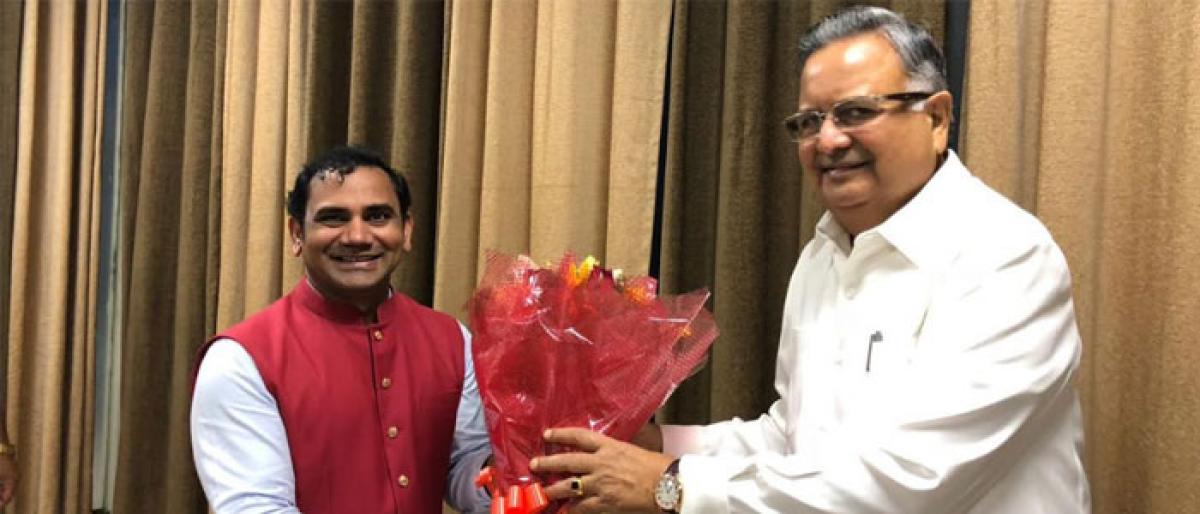 Highlights
Chhattisgarh Chief Minister meeting with CEOs to promote more investments into the state has found responsiveness from Canadian Health Informatics player PULSUS, with the CEO of PULSUS Omics International, Dr Srinubabu Gedela assuring they are keen to expand as the met in New Delhi recently
Chhattisgarh Chief Minister meeting with CEOs to promote more investments into the state has found responsiveness from Canadian Health Informatics player PULSUS, with the CEO of PULSUS & Omics International, Dr. Srinubabu Gedela assuring they are keen to expand as the met in New Delhi recently.
With the support and speedy approvals from state Government and Software technology parks of India Pulsus expects to commercialize the facility and help create 2000+ jobs in Chhattisgarh in the next 12 months at Dantewada, Rajnandgaon, and Raipur.
PULSUS has already got the incentive approval to scale operations in Vishakhapatnam, Andhra Pradesh; Sangareddy, Telangana for about 4000 seats. The healthcare informatics player is keen to establish basic healthcare and agriculture information translation facilities in different regions of India. The meeting with Chhattisgarh CM is part of PULSUS expansion strategy and its commitment to create new facilities to translate basic Healthcare and agriculture information in Regional Indian languages in different regional states.
Making the announcement Dr. Srinubabu Gedela, Chief Executive Officer said "During the meeting, Honorable Chief Minister Dr. Raman Singh assured all support possible to help Pulsus scale operations in Chhattisgarh state. He emphasized the need for IT/IES businesses like PULSUS to think beyond the established IT corridors in the country. He also assured that youth of Chhattisgarh are ready to serve companies like Pulsus.
During the interaction, Dr. Srinubabu emphasized the need for translating healthcare and agriculture information into regional languages and its role in creating a healthy and prosperous society. While the
Hon. CM explained about the flagship Sky mobile scheme under which 50 lakh smartphones were distributed and how the users can benefit from the translated healthcare and agriculture information created by PULSUS.
Dr. Srinubabu said under the leadership of Dr. Raman Singh the state emerged as a good destination for investors due to its rapid economic growth. PULSUS foray in Chhattisgarh will be a perfect localized employment generation model where not only new jobs are created but basic health care and agriculture information are brought to smartphones users in the state.
Pulsus is a healthcare informatics medical publishing company and since 3 decades and received accolades from the contributors and the readers. Headquartered in Singapore, PULSUS employs 5000+ employees, across its offices in London, Chennai, Gurgaon and Hyderabad and Visakhapatnam.