Suresh Reddy new president of TiE Hyderabad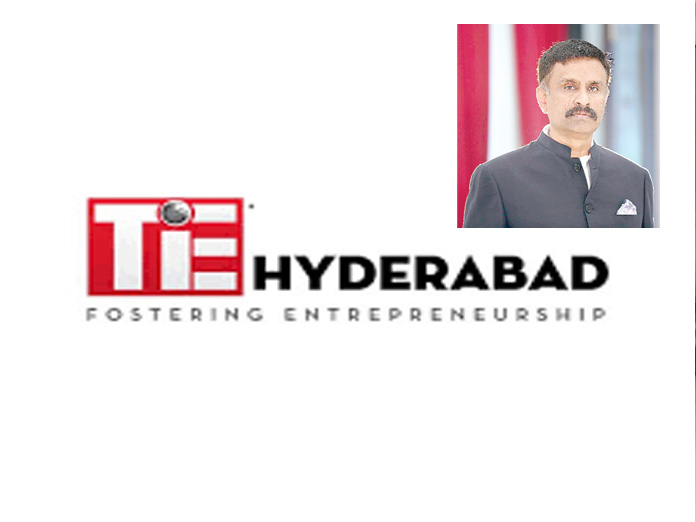 Highlights
TiE Hyderabad, the global entrepreneurial network, has announced Suresh Reddy will take charge as the Chapter President from Kali Prasad Gadiraju with effect from January 1, 2019 Suresh Reddy is the CMD and promoter of the Hyderabad based, Brightcom Group Limited Formerly known as Lycos Internet Limited
​Hyderabad: TiE Hyderabad, the global entrepreneurial network, has announced Suresh Reddy will take charge as the Chapter President from Kali Prasad Gadiraju with effect from January 1, 2019. Suresh Reddy is the CMD and promoter of the Hyderabad based, Brightcom Group Limited (Formerly known as Lycos Internet Limited).
Welcoming Suresh Reddy as the new President of TiE Hyderabad, his predecessor Kali Prasad Gadiraju, Office Managing Partner Ernst & Young said, "Hyderabad is a great place for startups to succeed, having access to experienced guidance from TiE mentors including a vibrant ecosystem of incubators, investors and increased global interest like never before.
This is the best time for innovators with market responsive ideas to flourish. The Chapter looks forward to Suresh's knowledge, and entrepreneurial experience to further board's collective vision."
Suresh Reddy started his digital marketing and media services startup Brightcom Group in 1998, which became India's Fortune 500 enterprises led by 10 acquisitions coupled with $100 million fundraising. His group operates from 24 countries with about 450 employees worldwide.
Setting the agenda for TiE Hyderabad, the incoming President, Suresh Reddy said, "The current leadership is committed to continue the great momentum set by predecessors,further strengthen initiatives and programs focused to deliver value to the budding entrepreneurs of Telangana." Sridhar Pinnapureddy, CMD, CtrlS will support Suresh as Vice President of TiE Hyderabad Chapter.