IBC brought back Rs 3 lakh crore into banking system:Arun Jaitley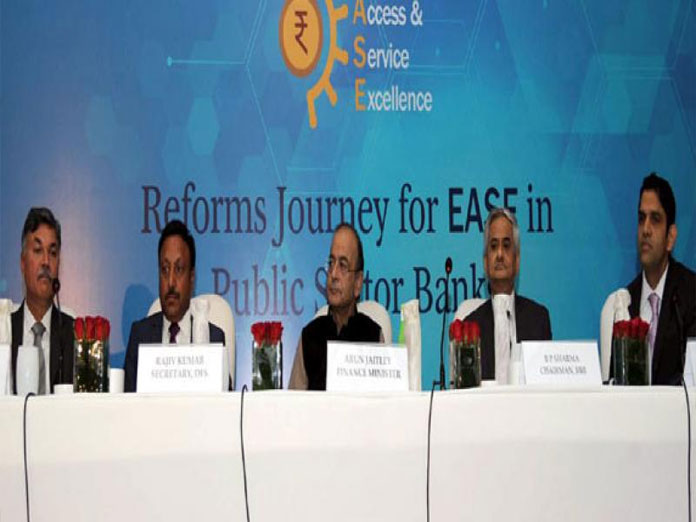 Highlights
The Insolvency and Bankruptcy Code IBC has brought back close to Rs 3 lakh crore back into the banking system, Finance Minister Arun Jaitley said on Thursday
On the issue of non-performing assets (NPAs), he said the curve is going down.
​New Delhi: The Insolvency and Bankruptcy Code (IBC) has brought back close to Rs 3 lakh crore back into the banking system, Finance Minister Arun Jaitley said on Thursday.
He attributed the IBC's success to the government keeping an arm's length distance from the processes which various institutions, the Committee of Creditors and others follow.
"This allows their decision to be guided by merit and highest quality of professionalism. If there is one such interference, it is capable of discrediting the whole process and bringing a bad name to a wonderful reform," said Jaitley at a conference organised by the Indian Banks' Association (IBA) here.
On the issue of non-performing assets (NPAs), he said the curve is going down. "The NPA didn't go up because banks made some strong decisions in the recent past. The NPA went up because of truthful disclosure. There is no hiding under the carpet any more."
Jaitley reiterated the government's commitment to support public sector banks for a healthier banking system in years to come.
Earlier while giving an overview of the financial sector, Rajeev Kumar, Secretary at the Department of Financial Services, said the entire banking system has been rebooted in the last few years.
"The gross non-performing assets (GNPAs) have been reduced to Rs 31,000 crore. Simultaneously, close to Rs 2.87 lakh crore have been recovered by the public sector banks of which Rs 98,493 crore have been recovered in first three quarters of financial year 2018-19.