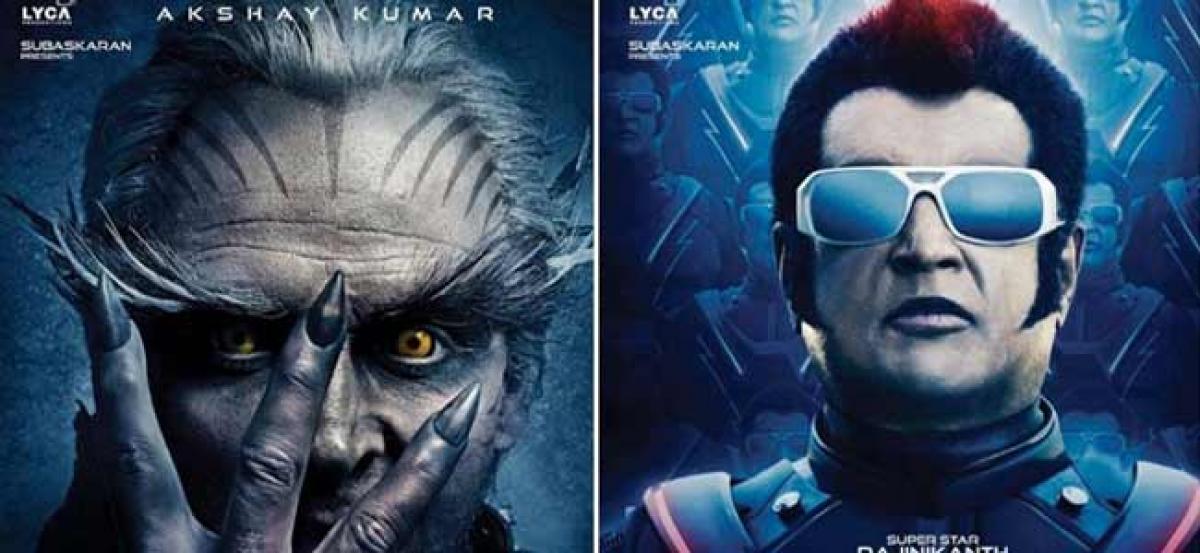 Highlights
Superstar Rajinikanth starrer 2O under the direction of Shankar is undoubtedly one of the highly anticipated films in the South industry as of now The movie is going to be the sequel of the blockbuster movie Robo
Superstar Rajinikanth starrer '2.O' under the direction of Shankar is undoubtedly one of the highly anticipated films in the South industry as of now. The movie is going to be the sequel of the blockbuster movie 'Robo'.
Touted to be a science fiction thriller, the movie is being made with a massive budget of Rs. 500 crores.
Bollywood action hero Akshay Kumar is playing the antagonist role in the movie. Till now, the release of the movie got postponed so many times. However, recently, Director Shankar announced that the movie will hit the screens by the end of November and this will be final. But as per the latest reports, the graphic works of '2.O' are still in pending and there are some speculations about whether the movie will get released on the target date or not.
However, this made the team to get alert because if the movie got postponed again, then it will definitely create a negative impression among the audience.
So, the makers have to release the movie by the end of November at any cost and they are working hard to complete the graphics works By October 15th. Let's see can '2.O' graphics team complete the work before the deadline or not.