Pandem Kodi 2 & Hello Guru Prema Kosame - Latest Collections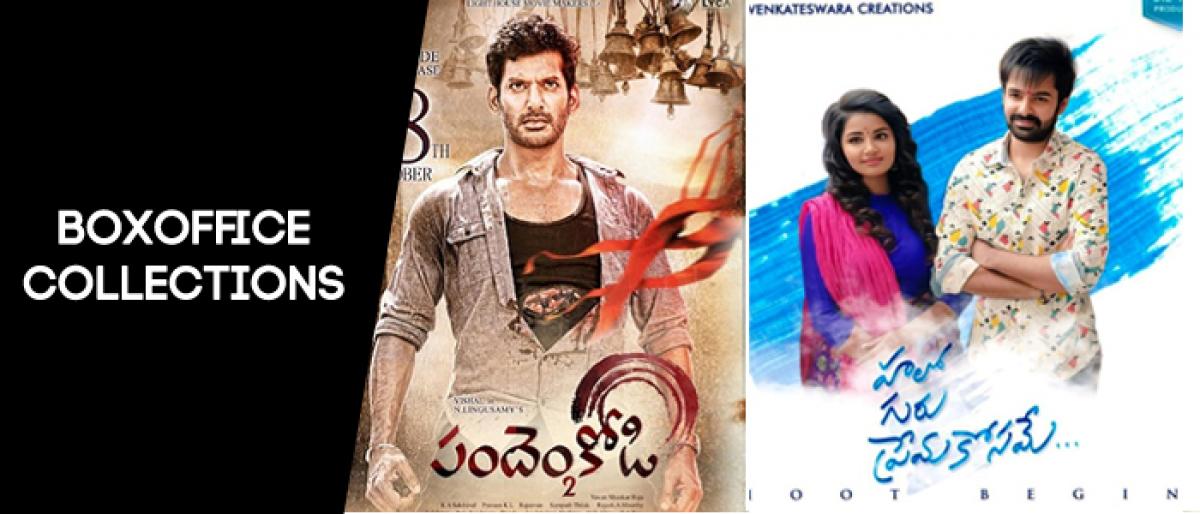 Highlights
Latest Collections Hello Guru Prema Kosame and Pandhem Kodi 2 are the new movies which released in the theatres on last Thursday
Hello Guru Prema Kosame and Pandem Kodi 2 are the new movies which released in the theatres on last Thursday.
Both the films utilized the craze of Dusshera festival and an extended holiday weekend.
Surprisingly, Pandhem Kodi 2 opened well in both the Telugu states and collected a decent amount as a revenue.
Hello Guru Prema Kosame also did not disappoint but maintained consistency in the film's collections.
Monday seems to be an acid test for both the movies and it looks like they have generated decent figures.
While Hello Guru Prema Kosame collected a distributor share of 57 Lakhs in Nizam area alone, the total figures are also expected to be good.
Pandhem Kodi 2 also generated good figures on Monday and continued the form.
On the other side, Aravinda Sametha collected a distributor share of 29 Lakhs on Monday.
ALSO READ: Hello Guru Prema Kosame First Weekend Collections