HireMee – The new State-of-The-Art Job Portal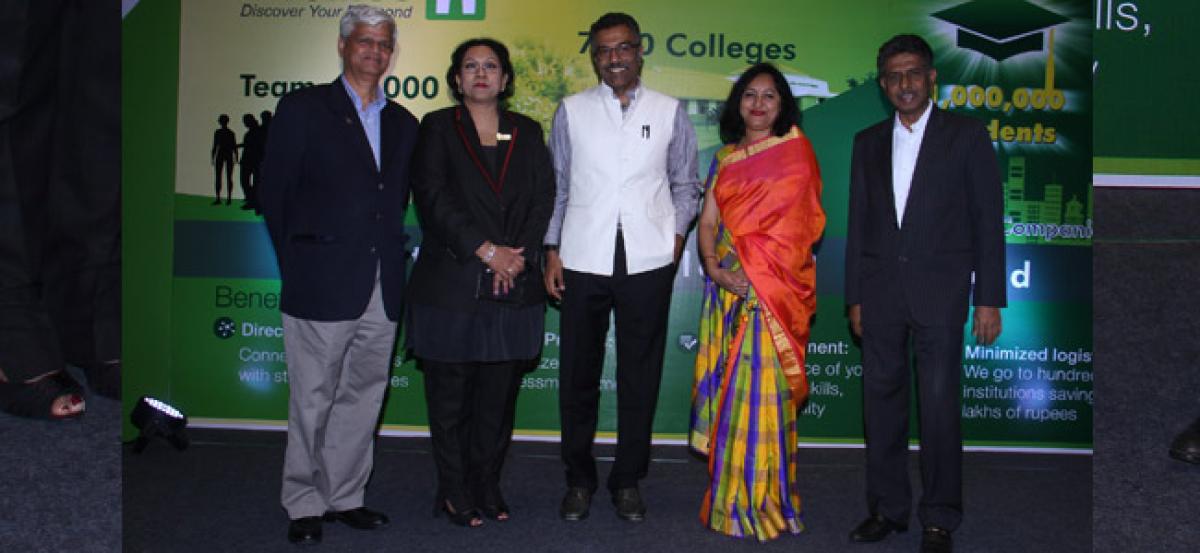 Highlights
HireMee is a new job portal and mobile application that connects companies and recruiters with fresh graduates from all colleges across India. This is a venture undertake by the CEO and founder
Come; acquire your Dream Job straight out of college!
Hyderabad: HireMee is a new job portal and mobile application that connects companies and recruiters with fresh graduates from all colleges across India. This is a venture undertake by the CEO and founder Vee Technologies Mr. Chocko in order to increase the recruitment reach into 100 times, at no cost and at same time bringing candidates a sense of 'Discovering their Own Diamond'
HireMee is in unique in its own way by being the only platform that goes beyond just rural areas of India into small towns and villages to scout for the best of talent for companies. As we all know geniuses are not distributed only in IITs or NIITs. The pre assessed proctored test provides a HireMee key which provides a 7 digit HireMee key score.
Further, the company conducts skill assessments for students giving them a 7-digit score that goes into their pre-assessed profiles. Through their mobile app, students upload their video profiles. The combination of the 7-digit HireMee score and video profile gives recruiters and companies a detailed and complete picture of each candidate, so they can shortlist candidates directly from our website or mobile application.
HireMee as acompany makes efforts to groom and channel the young minds towards their respective careers and is helping to find the right person for the right job.